The Fifth Wall
Consider your ceiling the crowning glory of your home's design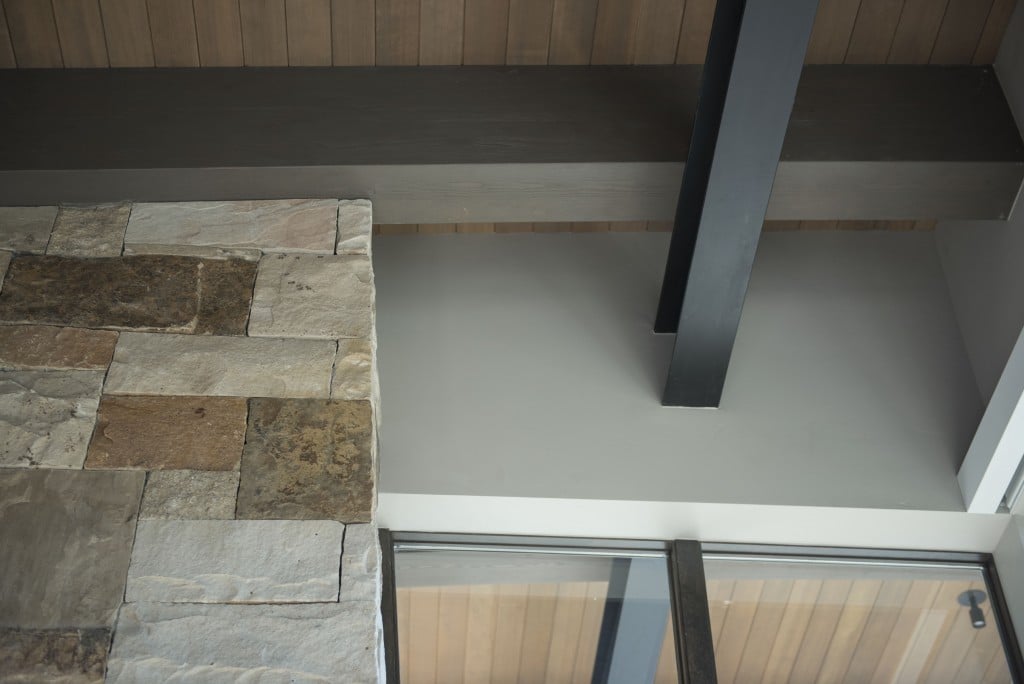 If you're seeking a way to add drama and reveal architecture that's sometimes too easily overlooked, all you need to do is look up. More than just a structural component, your ceiling can make a striking statement and add to the ambiance and vibe of your space. From rustic to industrial to modern, there is a look for every aesthetic and budget.
Whether you are building a new home from scratch or embarking on a renovation, it is wise to not only consult an architect about the look you are trying to achieve, but rely on your builder's expertise to help you meet your goals while staying in line with your budget.
Here are four ways to achieve a spectacular fifth wall in your home.
Exposed Beams
Exposed steel beams add to the aesthetic of a sleek, modern industrial look while also serving a structural purpose. In this home, steel beams shore up the span of the living space and give the ceiling one continuous surface from the kitchen to the stunning views of the slopes outside. Steel planking on the fireplace and around the massive walls of windows balance out the look.
Decorative Beams
Decorative beams are a timeless architectural element that come in a variety of styles, from rustic and nature-inspired to sleek and polished. In this home, the stained dark paneling and beams on the ceiling draw the eye up, allowing the stone fireplace to take center stage while steel beams carry the load along the edges and at the corners.
The marriage of classic and modern design continues into the entertainment space of this home. Again, the dark ceiling and steel supports allow the rustic reclaimed door on the face of the bar to be the centerpiece.
Tongue and Groove
Tongue and groove is a quick, relatively inexpensive way to panel any ceiling. It can be installed over bare framing, drywall or plaster, so it's a great cover-up. The process is labor intensive (more expensive than drywall) but the effect is stunning. In this space, bleached wood tongue and groove paneling spans from the accent wall in the living space up and across the ceiling for a warm, cohesive look.
Accent Applications
Accent pieces are another way to add style and interest to a home's ceiling without breaking the bank. This ski lodge renovation featured an interesting roofline that faded away into the drywall. A simple application of stained 1x2s affixed by a carpenter highlights the hips and valleys and brings the eye up, showcasing the art of the roofline.
Ingrid and Sean McGinley are the owners of Meadow Mountain Homes, a boutique custom builder located in the Vail Valley of Colorado specializing in luxury homes. View their profile or contact them at 970-926-2824 for more information.
Content for this article was provided by Meadow Mountain Homes.