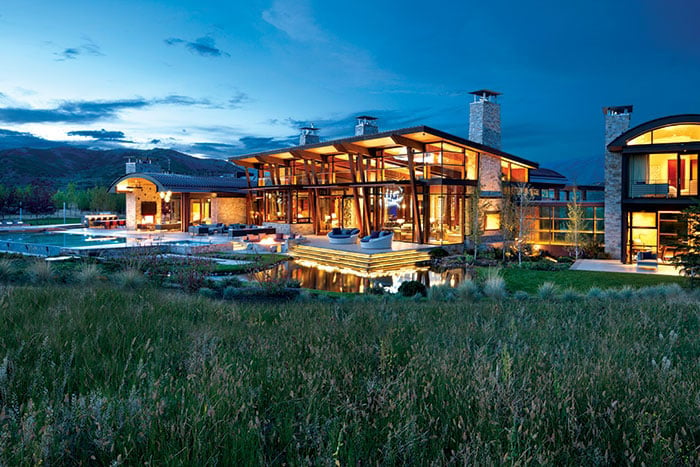 Have a gorgeous mountain home submission or a great story idea you'd like to share?
The editors of Mountain Living are always looking for stunning homes to feature, from luxurious high-country retreats to charming guest cabins, with styles that range from traditional to contemporary. If you'd like to submit a home for consideration, below are a few tips for getting published on our pages. 
BEFORE SUBMITTING 
Familiarize yourself with Mountain Living's editorial content; how are features written, what departments are included. You will save yourself time by understanding the content before you send your pitch. 
CRITERIA FOR CONSIDERATION 
The homeowners have given their permission to publish the home in

Mountain Living

via the 2020 Homeowners Release

.

The home is not for sale or about to go on the market. 

The project has not been previously published in print or digital magazine sites. (Projects published on your web site for marketing purposes are okay.) 

The project is located in the Rocky Mountain West. 

The home is a lived-in residence—no model or spec homes please. 
WHAT TO SEND 
Submit via email and include a brief description of the home with size, location and any distinctive details. 
Include images of the exterior, great room, kitchen, dining area, master bedroom and bath. Please send jpgs, pdfs or a link to a non-expiring Dropbox folder. Do not send thumb drives. If you send printed photos, be certain to enclose a SASE if you'd like them returned. 
THE PROCESS 
We plan features approximately 9-12 months in advance prior to the run date. Our Mountain Living editorial team meets every 4-6 weeks and we will get back to you with a decision.
Send your great ideas to Darla Worden at dworden@mountainliving.com.
2020 EDITORIAL CALL FOR ENTRIES
MAY/JUNE 2020
Top Women in Architecture
DEADLINE: January 31, 2020
mountainliving.com/TopWomenArchitects2020
JULY 2020
Top Mountain Landscape Architects
DEADLINE: March 31, 2020
mountainliving.com/TopMountainLandscapeArchitects2020
NOVEMBER/DECEMBER 2020
Home of the Year
DEADLINE: July 10, 2020 5 PM
mountainliving.com/HomeoftheYear2020
JANUARY/FEBRUARY 2021
The ML List Top Mountain Architects and Designers
DEADLINE: October 15, 2020
mountainliving.com/TheMLList2021
MARCH/APRIL 2021
Top Mountain Homebuilders
DEADLINE: November 17, 2020
mountainliving.com/TopMountainHomebuilders2021
Please send entries and nominations via email to dworden@mountainliving.com. *Home of the Year entries, however, must be sent in hard copy form to the Mountain Living office, 1780 S. Bellaire St., Denver, Colorado 80222. All entries must be received in the ML office by 5 PM on the deadline date.  
To stay up to date on ML's latest news, stories, contests, events, and call for entries, sign up for our newsletter here. 
For a complimentary subscription to Mountain Living, contact your advertising representative or Advertising Director Maggie Swift at mswift@mountainliving.com.