Modern or Rustic: How to Find the Right Aesthetic for Your Mountain Home
Tips for incorporating natural antlers into your decor, no matter your style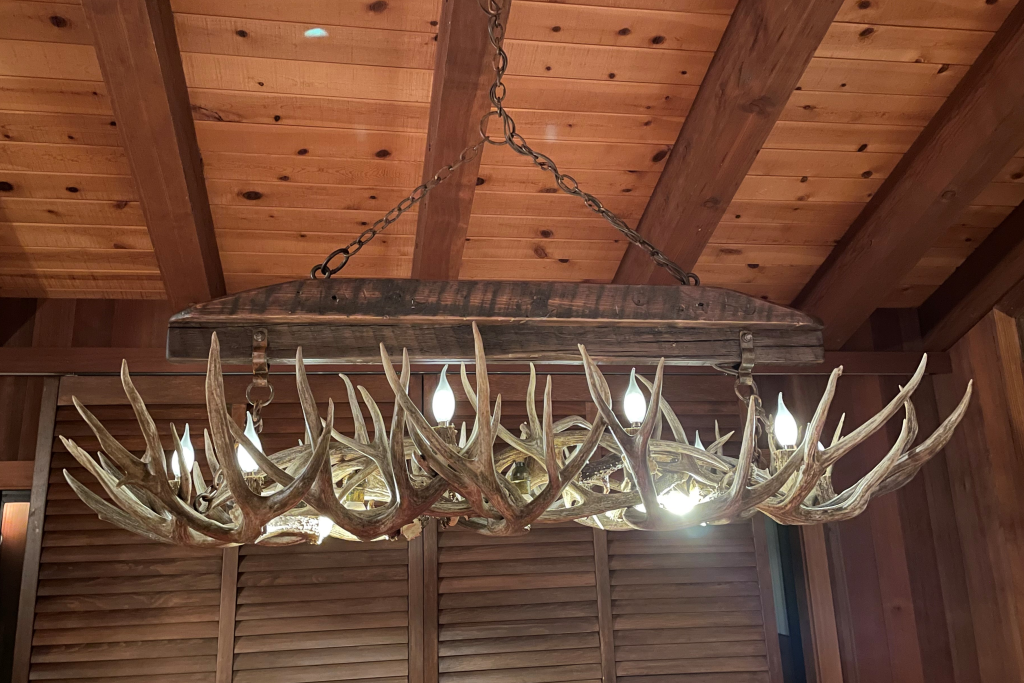 While designing the ambiance of your home can be exciting, the number of creative styles to choose from can be overwhelming. Oftentimes you can fall in love with a piece of art or furniture but aren't sure it will match the vibe of your home.
Natural antlers can be a perfect fit whether your style is rustic, modern or anywhere in between. The natural appeal of antlers is practically the corner piece to the rustic look. Each antler is unique with its own shape and twists that make the art feel both completely natural and intentional. Antler pieces can fit into a modern design as well, as certain antlers can complement the streamlined look yet remain distinctly individual.
The wide diversity of options to choose from allows us to customize our functional art and furniture pieces to make them a perfect fit for our clients. Options like metal accents, light style, number of lights and of course, different types of antlers mean the sky's the limit. There is no need for a compromise between art and aesthetics.
No matter which antler piece you are interested in, there are several ways to ensure your piece fits in with the overall design goal. One of these is through the finishes applied once the fixture is complete. We offer three different finishes to create different looks.
A natural brown finish is best suited for rustic design. It enhances the natural color and texture of the antlers and brings an elegant, traditional charm, making any piece perfect for your chalet-style home.

If you prefer a more stark design that highlights the natural appeal of antlers while achieving a more modern look, a black wash is a great fit. The black finish brings out the sculptural quality of the antlers while retaining their natural texture. It can be moody in a dark room or make a statement when contrasted with a light background, creating a uniquely modern and glamorous look.
White and grey washed finishes offer a creative approach that is both elegant and stylish. You can complete your space with an antler coffee table or chandelier in a white or grey wash finish to give you a luxurious look offering a high-class design and ample lighting.
There are many alterations that can be made in order to blend functional art pieces into your home, depending on the finish, accents and lighting you choose. The options are limitless to create a piece to fit your home, whatever your style.
Jeff Musgrave is the founder, owner, and artisan of The Peak Antler Company, a Colorado-based company that's been creating original custom antler chandeliers, western art, furniture and home accessories for over twenty years. View their profile or contact Jeff at 719-641-8844.
Content for this article provided by The Peak Antler Company.