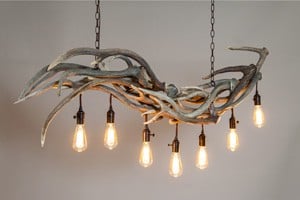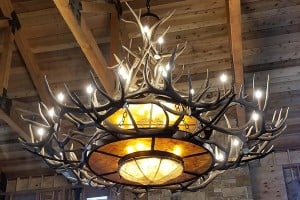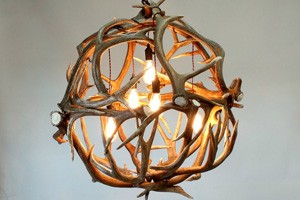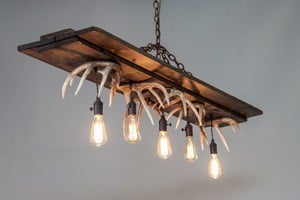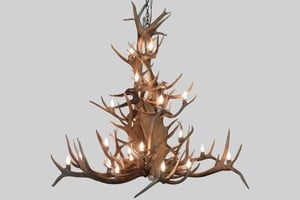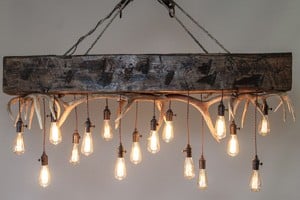 Accenting the Unique Beauty of the Antler
The Peak Antler Company's Founder, Owner and Artistan, Jeff Musgrave has been creating high quality, creative and original custom antler chandeliers, western art furniture and home accessories for over twenty years. Jeff works closely with interior designers, retail outlets, architects and homeowners to collaborate in the design process and build antler lighting and decorative pieces unique to each project. Because every design is made to order, The Peak Antler Co. offers unlimited options in size, finish, and decorative details.
All pieces highlight the unique beauty of each antler and are handcrafted, using naturally shed antlers from a variety of deer, elk, and moose.
Whether your style is trendy Mountain Modern, Traditional Log Home, Rustic Farmhouse, Resort Lodge, or even Bohemian Chic, Jeff can create a piece that will become a showpiece of your space.