Don't Miss the 35th Annual 2022 Western Visions Art Show + Sale
Featuring a live auction and intent to purchase sale with 170+ works of art on September 15 at the National Museum of Wildlife Art in Jackson, Wyoming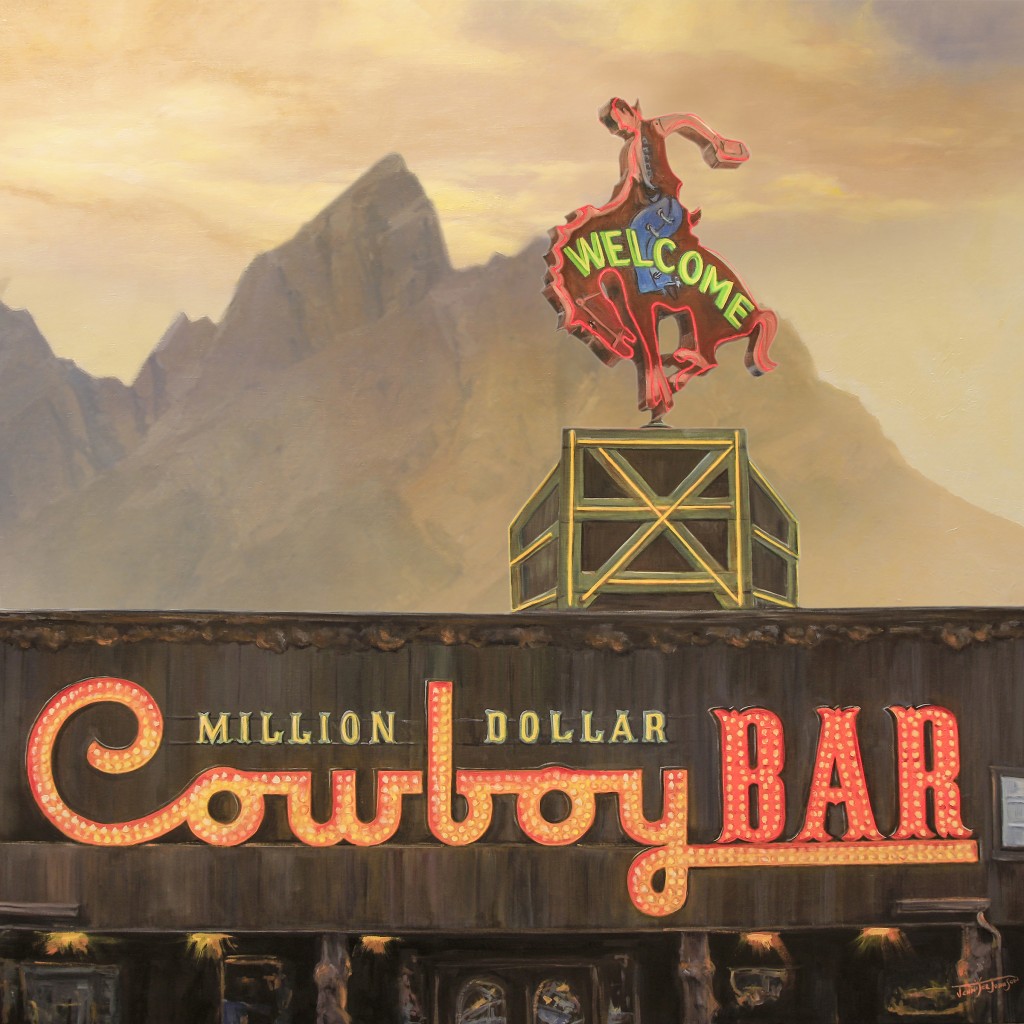 Western Visions® is the National Museum of Wildlife Art's largest and longest-running fundraiser and is one of the signature events of the Jackson Hole Fall Arts Festival. Presenting a wide range of traditional and contemporary artworks—and showcasing both paintings and sculptures—the show and sale include work by more than 170 artists. Artwork will be on display at the National Museum of Wildlife Art from September 10 through October 2, 2022, and the show and sale will take place on Thursday, September 15.
Ever a highlight of the Fall Arts Festival in Jackson Hole, this year's Western Visions is more exciting than ever with the addition of a new live auction component. The auction will take place in the Museum's theater at 6 pm on September 15, with renowned auctioneer Jason Brooks leading the sale. Over 30 top-notch wildlife works will cross the auction block, with bidders participating in person, online, and via proxy. Online bidding will be available via Liveauctioneers and Bidsquare.
In addition to the 34 live auction pieces, the sale will feature nearly 140 small format works available via an intent-to-purchase draw. How does an intent to purchase sale work? Buyers will have the opportunity to enter a fixed price draw during the sale. As with the live auction, participants can enter in person, online, or via proxy. Each piece has a fixed price. At the end of the event, a digitized random drawing will determine the winner of each piece. Buyers are welcome to enter for more than one artwork!
This year's sale includes a wide range of price points, from accessible intent to purchase pieces around $1,500 to live auction items estimated at $200,000, and everything in between. Western Visions truly offers something for everyone, from the emerging collector to the seasoned patron.
After winners are announced, attendees will be invited to celebrate the Museum's 35th anniversary with a dessert after party. Guests can indulge in decadent treats from award-winning chocolatier Atelier Ortega and enjoy live music by Jackson 6.
Click here to view the full gallery or register now.
Michelle Dickson is the Programs and Events Coordinator at National Museum of Wildlife Art, the nation's only museum dedicated solely to wildlife art, representing wild animals from around the world. Their mission is to impart knowledge and inspire appreciation of humanity's relationship with wildlife and nature through art and education. Visit them at 2820 Rungius Road, Jackson, WY or contact them at 307 -733-5771.
Content for this article provided by National Museum of Wildlife Art.