Create Your Next Incredible Space With Custom Tile
The pros and cons of five popular products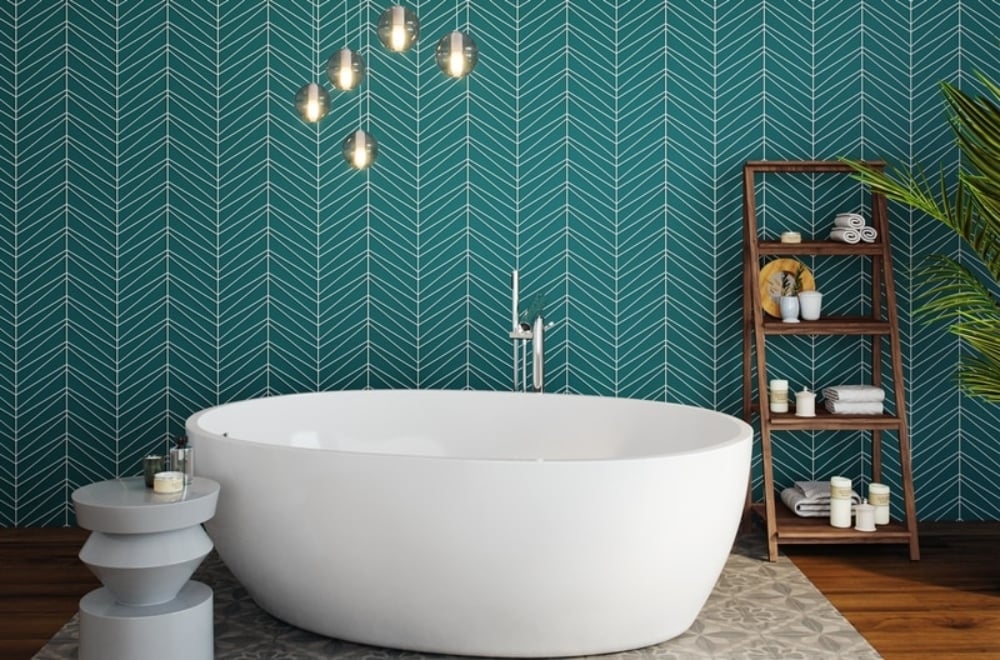 Whether you are looking to use tile as an accent or a defining feature, there are a plethora of options to achieve the look and feel you want.
Here, we look at the unique characteristics of porcelain, marble, glass, stone and ceramics to help you choose the right material and achieve extraordinary results.
Porcelain
Available in an endless amount of colors, shapes and sizes, porcelain tile is a popular choice for both design and functional purposes. With so many options to choose from, you can get creative pairing tiles and designing unique patterns. Porcelain is strong and water-resistant, making it a great option for bathrooms or any areas that come in contact with water. Porcelain won't fade and can mimic almost any material (marble, granite, wood, cork) while still maintaining the advantages of ceramic tile.

Durability: Porcelain is harder than standard tile and highly resistant to wear
‍
Great for: Showers, sinks (outdoor and indoor)

Finishes: Polished, glossy and matte

Also Consider: Ceramic or glass tile
Marble
Marble tile is an elegant flooring and accent option for those wanting to add timeless beauty to their home or business. This natural stone option will make a statement while withstanding the test of time.

Durability: Porous, so it is easily stained, scratched and worn; requires regular maintenance

Great for: Foyers, hallways, backsplashes

Finishes: Honed, polished, tumbled, or brushed

Also consider: Stone, glass
Glass
Glass tile is a popular option for backsplashes and kitchen and shower walls. The surface is resistant to stains, mildew and allergens. Low maintenance and fashionable, the translucent nature of glass tile makes it a great option for rooms where you want to reflect light to make the space feel larger.

Durability: When used as flooring, glass can be susceptible to breaking due to dropped objects

Great for: Kitchen backsplashes, shower and tub walls

Finishes: Matte and polished

Also consider: Ceramic tile and marble
Stone
Add natural beauty to your space with any one of our varieties of natural stone tile, including granite, slate, quartzite, limestone, travertine and onyx. These come in a number of finishes, such as honed, polished, chipped and brushed – yet another way we can personalize your space. No two stones are the same, and natural stone flooring offers an earth-friendly feel that is truly one-of-a kind.

Durability: Determined by the type of stone

Great for: Gathering spaces

Finishes: Honed, polished, chipped and brushed

Also consider: Porcelain
Handmade Ceramics
Handmade ceramic tile will give your space a look that simply can't be replicated. Create a conversation-starting design that speaks to tile's heritage and your own inner artist. It's like art history for your home.

Durability: Handmade ceramics are known for their durability and lasting qualities

Great for: Specialty surfaces, statement walls, accent pieces

Finishes: Glossy, satin, crackle and matte

Also consider: Waterjet cut marble mosaics
Patrick Sievert is the president and owner of Montana Tile & Stone, a company specializing in high-end, durable materials for contractors, designers and homeowners in Bozeman, Montana and the surrounding area. View their profile or contact Patrick and his team at 406.587.6114.
Content for this article is provided by Montana Tile & Stone.