7 Ways to Transform Your Home into a Sanctuary
Tips for the home you already live in or the home that you are dreaming of designing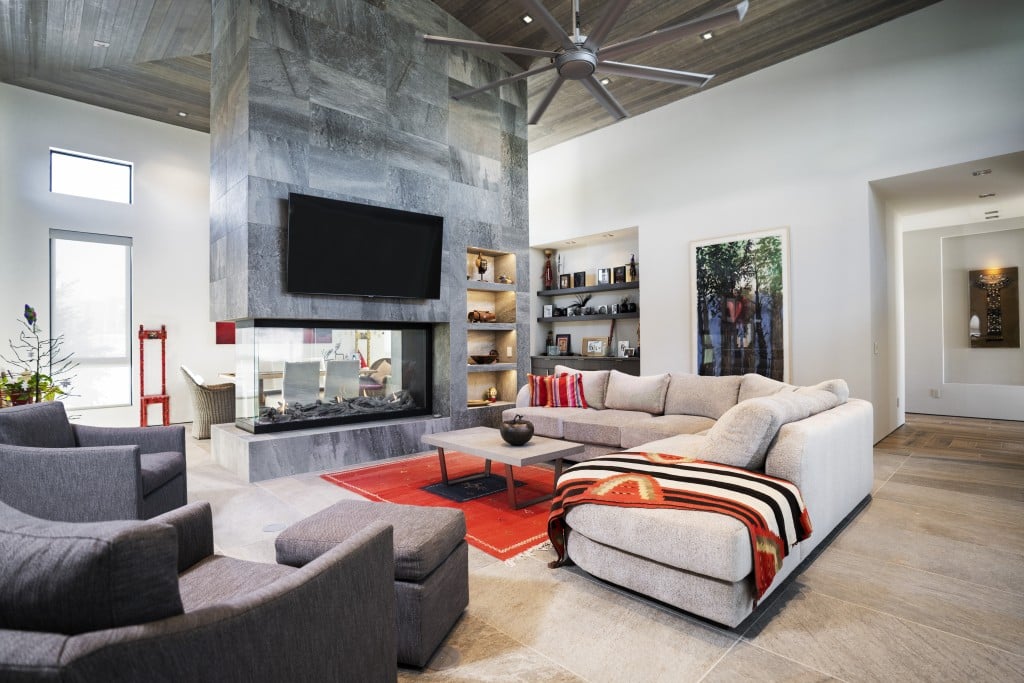 Who wouldn't want to have a home that is perfectly tailored to their needs, so intentionally designed and styled that the moment you step foot inside, an immediate sigh of contentment escapes your lips? This is what happens when you transform your home into your own personal sanctuary.
After all, most of us spend the majority of our time in our homes. We don't want things to feel thrown together or disorganized, but we don't want it to feel too cookie-cutter, either. And we certainly don't want our home to cause us anxiety.
Our homes should instill us with a sense of peace and calm within the very fiber of our being, and all it takes is just a few simple steps. Here are seven tips to help transform your home into your own personal sanctuary.
Name Your Home
Naming your home adds a personalized touch. You share more of a connection with the space and it becomes more than just walls and a roof. We've had clients name their homes after beloved pets, a beautiful view their home captures, or even a word in another language that speaks to their souls. It forges a deeper connection, a connection where it's not just a house, it's your home.
Make Every Space Inviting
Many people focus only on making their most-lived in space inviting, but this inevitably takes the focus away from the remainder of the home. The goal should be to make every area of your home equally inviting.
Look around your home and think of the different areas that you pass through in the course of your daily routine. Design each of these spaces to be attractive and inviting. This way you'll be drawn to pause, sit down, look around and enjoy the entirety of your home instead of just one single room.
Cultivate a Quiet Space
If you have a busy home with multiple family members, or if you are a person that leads a busy life, select a place within your home to be your "quiet space". Fill that spot with things you love, things that bring you joy and things that calm you. Having a quiet space is essential when working to transform your home into a sanctuary.
Keep Nature Close
Try to stay as close to nature whenever possible, even within the confines of your home. Create seamless transitions between indoor and outdoor spaces with large doors that open onto a patio. That way it feels natural to flit in between your indoor and outdoor spaces.
Incorporate as much natural light into your home as possible. One way to do this is to drop windows all the way to the floor. This will allow natural light to flow into your space and generate a sense of connection to the outside world.
These tips are great if you are in the process of designing a home, but even swapping out some windows or adding a new window or perhaps extending your patio space can achieve similar results for a home that already exists.
Create an Ambiance of Tranquility
Integrate things you love, that personally mean something to you, into your space. Some examples are textures you love (like soft blankets and throws), beautifully designed decorative pillows, inviting scents that personally appeal to you, and treasured possessions that bring you joy.
We have a client who is an avid fly fisherman. Fishing brings him so much joy, so we added a vintage fly rod to the wall in his home office. Even when he can't be out on the water, he can simply glance over at the rod on the wall and feel that same sense of happiness that fly fishing brings.
Pick Your Colors with Purpose
Color selection for your home can sometimes seem like a no-brainer, but strategic color selection can make all the difference. The colors you choose—both on the wall and also for furniture and accessories—will depend on which room you're designing and what mood you are going for.
For powder rooms, we suggest doing something interesting. Try something that makes you smile, like funky wallpaper or a bright pop of color. Don't be afraid of dark colors in small spaces like a powder room- the opinion that it makes spaces feel smaller is a misconception.
For bedrooms, choose soothing, soft colors for the walls and muted tones overall. Bright colors are a mistake because they can disturb your sleep. Muted colors create a more tranquil and relaxing environment, inviting sleep to come easily and deeply.
Be Deliberate with Your Bathroom
Be intentional about designing and accessorizing your main bathroom. Incorporate a rain shower head, seamless glass doors on the shower stall and elements of nature like natural rock or plants and flowers to create a spa-like experience. If you have the space, include a comfortable chair to relax in. Even small bathrooms can look spacious and feel inviting if you plan the space well.
Kasia Karska is the owner of the boutique design-build firm, Kasia Karska Design, located in Vail Valley, Colorado. Kasia's ultimate passion is creating custom homes for her clients from the ground up. This design-build firm believes in not just building a home, but in creating a sanctuary unique to each individual client. View their profile or contact Kasia and her team at 970.688.5748.
Content for this article is provided by Kasia Karska Design.
Photography provided by Brent Bingham Photography.