Game On!
Check out this collection of game tables guaranteed to amp up your quality time with family and friends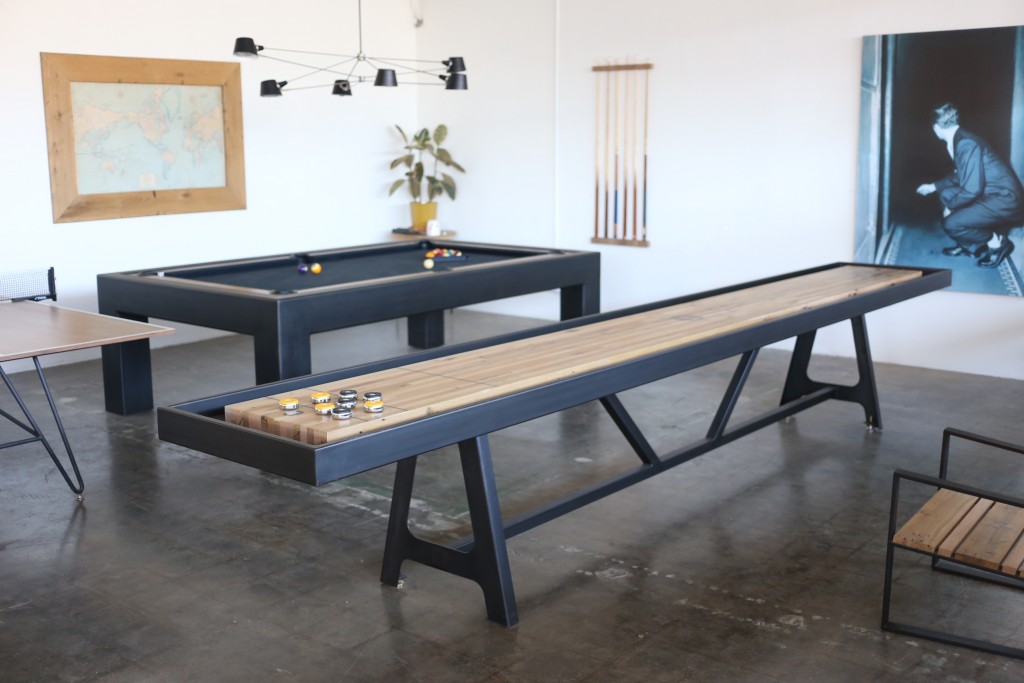 When it comes to having fun, especially in a vacation home, game rooms are the place to be. Think family game night and friendly competitions between friends. Even if you plan on spending most of your time outdoors, you never know when a blizzard or thunderstorm will hit and you'll be stuck inside.
When this happens, it's easy for everyone to just grab their phone or computer or start playing video games, but this takes away from quality time with friends and family. Plus, what happens if the power and wifi go out?
The best way to ensure that you will always have something fun and interactive for your family and friends to do together is to have games on hand—like board games or card games—or better yet, an impressive collection of quality game tables.
Shuffleboard Tables
If you have a narrow but long room, a shuffleboard would work great. They are usually 28 inches wide and come in lengths form 8 to 22 feet. You only need about 2 feet of space on either end of the board to play. You can even put one end against a wall! Just remember, the longer the board, the more challenging the game.
Game Tables
Game tables are a great option if your space is limited. Try a chess or checkers booth, a foosball table or a poker table, which will fit almost anywhere and doesn't require a lot of clearance surrounding the table.
Pool Tables
If you have loads of space, a pool table is an awesome addition to any game room. Pool tables typically come in 3 standard sizes: small (bar size), medium (professional size) and large (tournament size). The medium size is the most common size for a residence, but if you are low on space the small table works great too! You need at least 5 feet around the table to ensure a good game, with space to shoot and move around. If you use shorter cues you will need less space and if you use longer cues you might need a bit more space around the table.
Ping Pong Tables
Another fun and popular option is a ping-pong table. They are typically much lighter in weight and less expensive than a pool table, and you can move them around the room or house if needed. If your family plays tennis, this is a great option to have that can keep the tennis game going indoors. Keep in mind that you need at least 5 feet on either end of the table where players stand and about 3 feet on the sides.
Michelle Stoler is Director of Operations at District Mills, a Redlands, California fabrication shop and design studio specializing in quality games tables made from hand-crafted, premium character hardwoods. View their profile, or contact Michelle at (909) 748-7277.
Content for this article provided by District Mills.