Designing a Custom Rug: Here's What to Expect
More and more homeowners are opting for this extraordinary process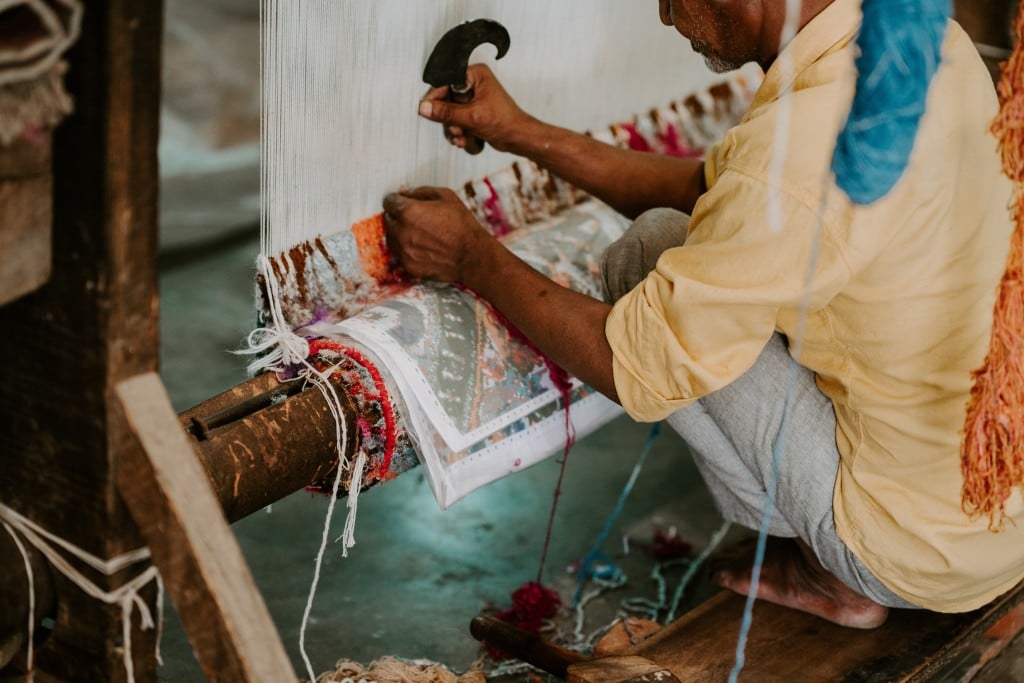 Have you always dreamed of designing a custom rug for your home? The idea may seem overwhelming or intimidating, but in reality, it can be a simple process. We help our clients create amazing original works of art for their homes all the time. And while a custom rug may take longer than an in-stock or "as shown" piece, the end result is worth it—a rug that is one-of-a-kind and made especially for you.
Here are the steps we take to help our clients navigate the custom rug design process.
Step 1: Design
The process of creating a custom rug starts with selecting a design. Some of our clients prefer to choose an existing design from our vast inventory, then customize it to fit the specific size and shape, color palette, material and weave that fits their vision.
Other clients want to create their own original design. They come to us with a sketch, a series of inspiration images or objects, or even photography that they want to turn into a rug for their home. This is one of our favorite parts of the process—we love collaborating with them to help create their own unique masterpiece.
Step 2: Color Selection
Once the design is decided upon, we look at the rug together with our client and select poms for each section of the rug based on paint colors, fabrics or other prominent features in the space. We can also help clients select the best material and weave for their rug.
Step 3: Rendering
After the rug design and colors have been selected, we create a custom computer rendering to illustrate the scale and color of the rug for our clients' approval. The color may not be exactly accurate as it's impossible to control colors on the screen, but it gives them a good idea of what their rug will look like. This process takes between 1-5 days depending on the intricacy of the design.
Step 4: Strike-Off
If the rendering is approved, we then select a small area of the rug (usually 2' x 2' or 2' x 3') and ask our vendors to weave a sample for our clients before ordering the full-size rug. Although this step can be time-consuming (anywhere between 30-60 days depending on the vendor and the intricacy of the design) it's a very important step to ensure our clients get exactly what they want.
Step 5: Production
Once the strike-off is approved, production of the full-size rug begins! This process can take anywhere from two to nine months depending on the size of the rug, the weaving technique required and the vendor. We keep our clients informed with progress photos so they can see the artistry and hard work that goes into this beautiful craft.
Stephanie Holmes is the owner of Integral Thread, a creative design studio and showroom offering bespoke, hand-made rugs and textiles that are natural, sustainable, and ethically sourced. View their profile or visit their website for more information.
Content for this article provided by Integral Thread.