Bring Your Walls to Life
Natural clay plaster is an organically beautiful way to finish any interior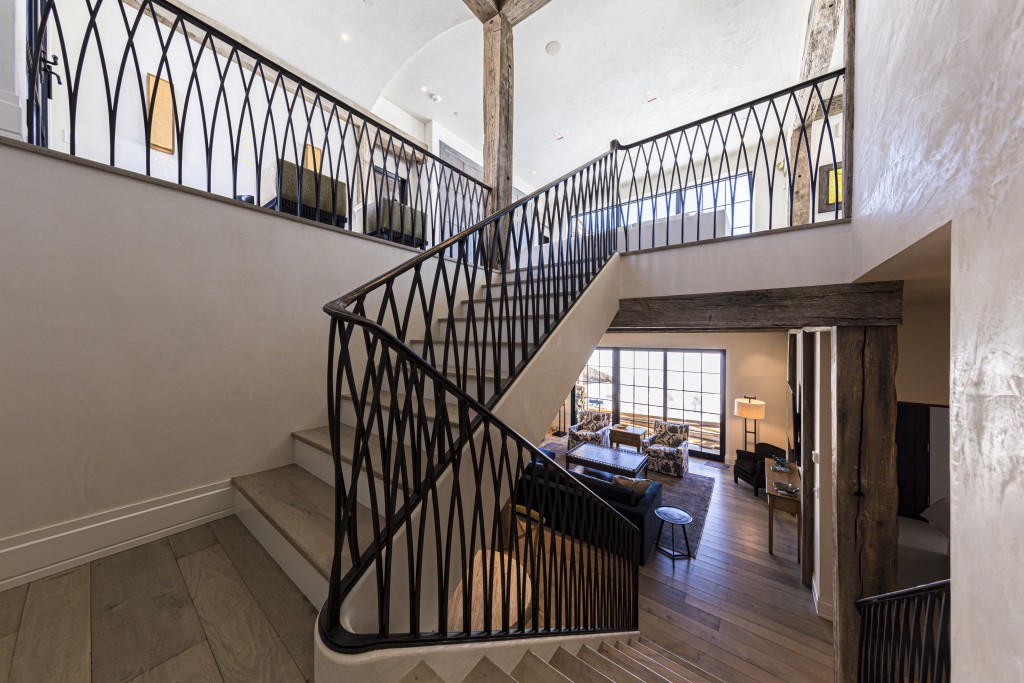 People move to the mountains for a reason—to be surrounded by gorgeous vistas and have a closer connection to nature. Mountain homeowners enjoy an interior that complements, and is a reflection of, the beautiful, natural environment in which they live.
What better way to accomplish this than with natural clay plaster? Not only does clay plaster gorgeously personalize a space, it is chemical & toxin-free, fully recyclable, naturally breathable, fireproof, sound-absorbing and thermally efficient.
Here are the best reasons to invest in natural clay plaster for your mountain home.
Natural clay plaster provides texture and interest to any room in your home
Clay plaster is visually pleasing and comes in a variety of finishes, textures and colors. It provides a comforting, calming effect in any space and complements a full range of decors from rustic to modern.
It is available in a wide spectrum of colors
Natural clay plaster can be custom blended with a spectrum of colors that are harmonious with nature to create a perfect palette for your project.
Whether the view from your mountain home features shimmering snow-topped peaks, meadows of soft wildflowers or the reflection of a deep, cool mountain reservoir, you can find a color that reflects the natural beauty around you for the interior of your home.
Natural clay plaster helps contribute to a healthy living environment inside your home
Clay plaster helps regulate humid air inside your home by absorbing and releasing moisture naturally, responding to changes in the interior space. Warm to the touch in winter and cool to the touch in summer, plaster brings a healthy comfort to interior spaces.
Plaster also repels dust (rather than attracting it like other treatments) and is resistant to mold and mildew which makes the air quality healthier, especially for people with allergies.
In addition, it is better for the environment
As a finishing option, clay plasters offer the lowest carbon footprint per pound of any interior wall finish. They require minimal energy to produce and also contain a large percentage of recycled materials.
Natural clay plaster application involves minimal processing
Clay plaster doesn't require any heating or processing (it only needs to be mixed with water) and can be mixed with other binders, fibers, and pigments to enhance its inherent durability and aesthetic qualities. The entire application process takes as little as three to four days from prep to finished product, depending on the square footage of your space and your geographic location, which could affect drying rates.
It is low maintenance and long lasting
Natural clay plaster resists dirt and grime, making it easy to clean and repair. In addition, the natural oxides and ochres ensure your finish will be naturally resistant to UV rays and will not experience the kind of fading normally associated with petroleum colorants and other finishes, which eliminates the cost of repainting year after year.
Jenny Russell is the Sales, Marketing & Design Director at American Clay, whose natural earth plaster products offer a healthy and creative solution for beautiful interiors. View their profile or contact Jenny at 866-404-1634.
Content for this article provided by American Clay.