4 Tips for Remodeling in a Mountain Town
Expert advice for getting the best results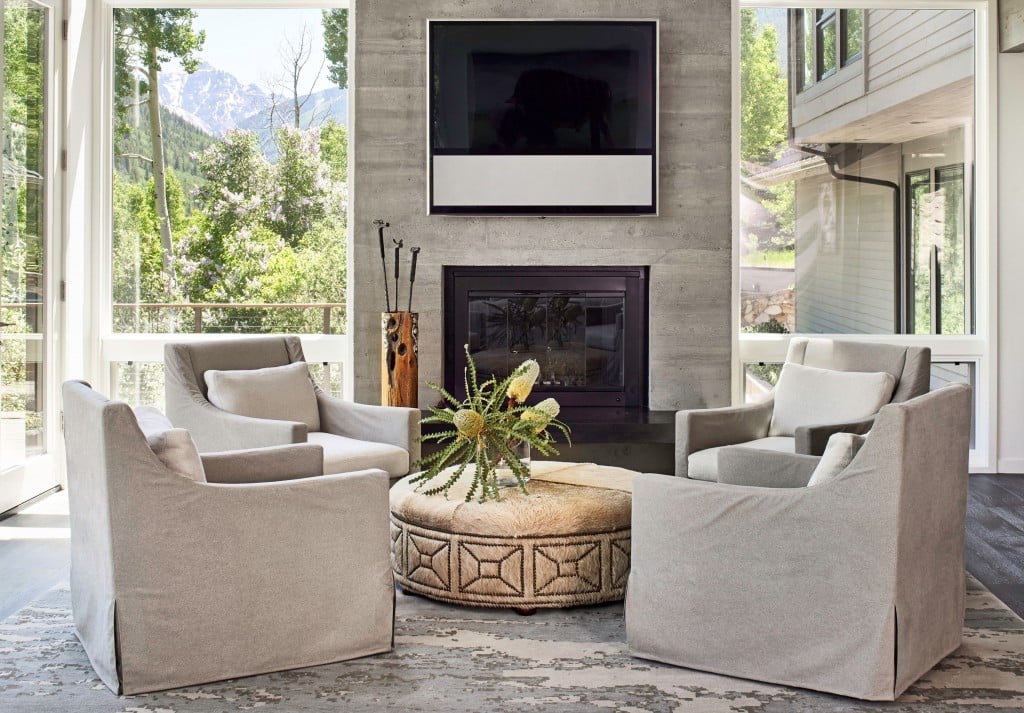 After years of visiting your favorite mountain town, it's finally time to buy your dream home—one that, with a few minor updates, will be perfect for your family.
But before you sign on the dotted line and set a closing date, here are a few key things to consider as part of your due diligence.
Create a strong team that you trust
Exterior | Before and After
You already have an amazing real estate agent so you're well on your way. The next step is to find an architect whose design style resonates with you and get them involved as soon as possible.
Architects can contribute valuable knowledge about local zoning regulations, residential design guidelines and home owner association requirements that can greatly impact what you're allowed to change or add to your new home.
Clarify your goals for the project with your architect
Living Room | Before and After
What are your dreams for the property? Who will be using the property? In a perfect world, how long do you plan to own your new home…or do you plan on renting it out? Are you looking for a light interior refresh of the kitchen and bathrooms, so you can enjoy your home right away? Or would you prefer a full remodel to open up small spaces, add windows for additional light or add additional square footage? All of these important design decisions will impact your remodel.
Be realistic with your schedule and budget
Kitchen | Before and After
Great design takes time and may cost more than you anticipated, especially when dealing with the unknowns of an older home. Be open with your design team about your design style, your schedule expectations and your budget considerations. Good communication is key and goes a long way in creating a design that expresses your unique needs and the needs of your family.
Remember to enjoy the process
Entry | Before and After
Hold on to the excitement of your new home and remember to enjoy the design and construction progress. Watch the remodel of your new home come to life, through careful stewardship of your incredible design team, and transform into the home of your dreams.
Jamie L. Brewster McLeod is the President at Brewster McLeod Architects, an award‐winning boutique Architecture firm specializing in luxury residential Architecture in Aspen, Colorado. Contact Jamie and her team at 970-544-0130, or visit their profile.
Content for this article is provided by Brewster McLeod Architects, Inc.