Why You Should Visit Vail Between the Holidays
The weather is beautiful, restaurant reservations are available, and shopping is fun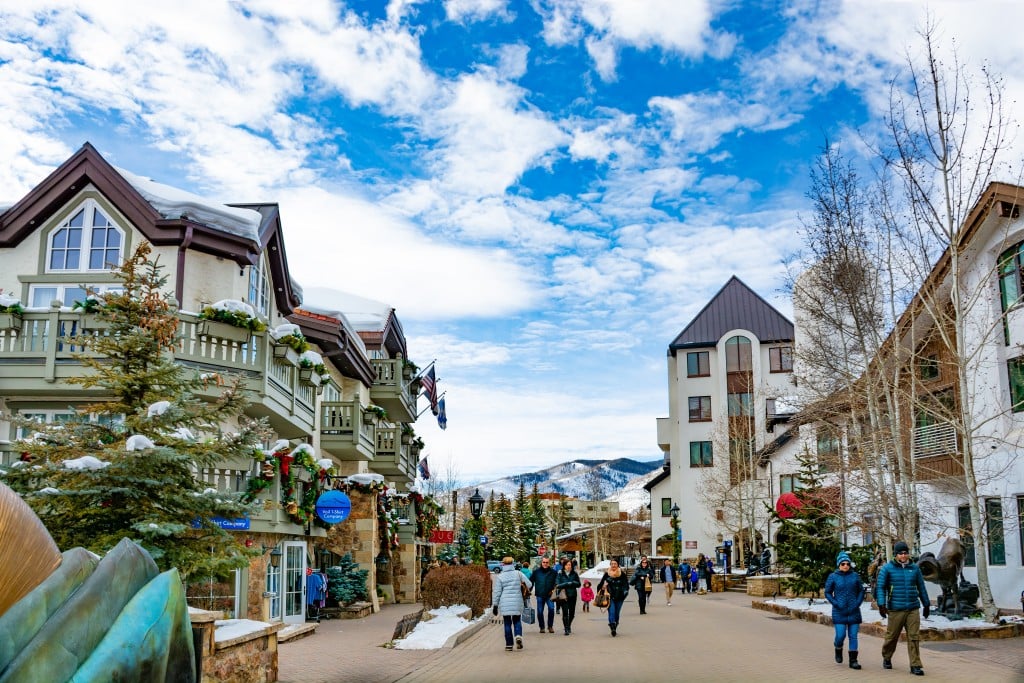 For resort towns, the liminal time that falls between Thanksgiving and Christmas can be busy—when there's great snow—or quiet, if there's not.
My girlfriends (we met in grade school and junior high in Wyoming) and I took advantage of a quieter weekend in Vail in early December, before snow and ski season ramped up.
We made the Antlers at Vail our home base, staying in one of the hotel's four-bedroom condominiums with plenty of room for everyone, including my dog, Henri.
The weather was beautiful, restaurant reservations were available, shopping was fun, and the Antlers' hot tub was glorious.
I would highly recommend this time of year to visit Vail.