Why Design Pros Love Working with Clay Plaster Walls
Natural clay plaster is an organically beautiful way to finish any interior space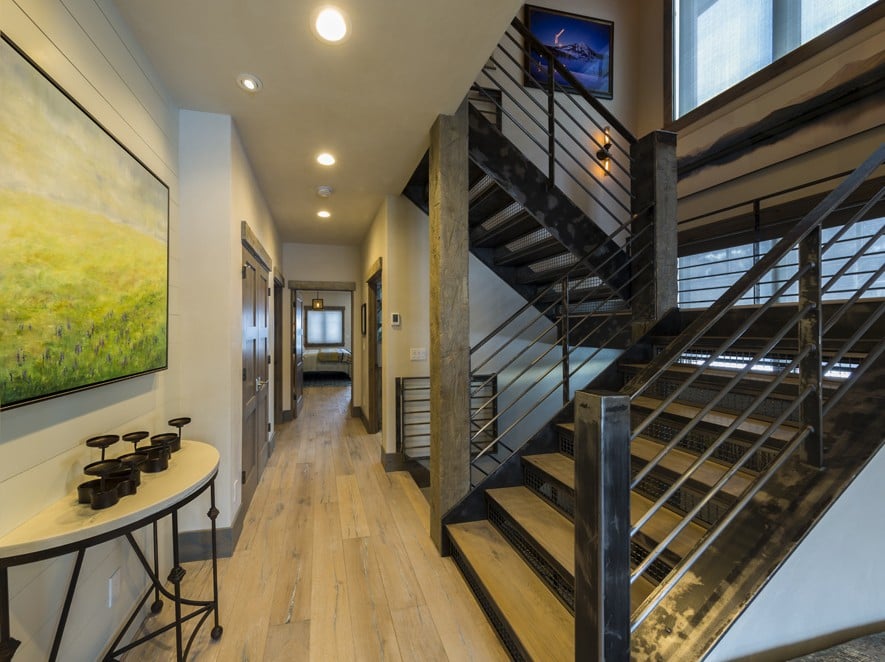 There's just something special about working with clay plaster—the ageless connection to the earth, the look, the vibe, the energy it brings to a space. Not only does it gorgeously personalize a space, it's also chemical & toxin-free, fully recyclable, naturally breathable, fireproof, sound-absorbing and thermally efficient. Check out why these pros are singing the praises of the transformative properties of clay plaster.
Intrinsic Energy
I work with all the best materials out there and clay plaster is the best on so many levels—the smell, the vibe, the "organic-ness". I definitely feel a sense of calm when I install clay plaster; it really makes me happy. I love the way I feel in a room of clay. It's weird, but I feel I have way more energy and I can trowel for hours and I never get tired. I love the way I can clean my tools, buckets, and my drill. Cleaning up goes right back to the earth where it came from. That's really cool to me.
Sandy Imondi, Imondi Interiors San Diego, CA
Unmatched Versatility
What I love about clay plaster is the visual aesthetic and the ability to work with a client to create a visual poem that is unique to their design style. With the different materials to choose, I am able to have a luscious, silky texture, or smooth light sheen or a robust grit with visual style. I always feel that the pallet of textures creates an additional tool box of possibilities that go beyond the color of a wall.
Croft Elsaesser, President and CEO, American Clay, Albuquerque, NM
Ageless Beauty
I like the way clay looks next to old timber and stonework. Clay is a timeless material, as old as wood and stone, and pairs excellent with them.
Matthew Berglund, Luxe Plaster, LLC , Crested Butte, CO
A Feeling of Well Being
I have had several repeat clients that consistently say "I don't know what it is, but I just feel different in my space after the clay was applied". Most of our clients start with a feature wall, a fireplace surround, a kitchen hood, etc. and eventually it spreads to the rest of the home. One mother/daughter duo came to one of our workshops to learn the process for their new vacation retreat. I received a phone call a couple weeks later from the mother who was over the moon about what an amazing transformation the plaster has made on the room—not to mention the bonding that occurred while touching walls together. While the project was all that they had hoped for, they loved it so much they wanted to put plaster on the entire place and enlisted us to come and finish the rest of the house.
Heith England, Sustain Interiors, Hood River, OR
Positively Addictive
There is a magnetism around working with clay plaster that I find is of therapeutic nature. It's simply amazing and positively addictive.
Monica Binsfeld, Ecco Mi Design, California
Amazing Warmth
I've found that using clay plaster products in the North East is surprisingly easy and forgiving. My New York City clients love the elegance and comfort produced by the plaster's natural look and feel (and so do their friends). It creates an amazing warmth and beauty not often found in big city homes. It transforms an interior into a work of art.
Ben Hagyard, Applicator, New York
Centuries-Old Connection
New Mexicans have known the beauty of clay plaster wall finishes for centuries. I've brought the natural beauty of clay plaster into my home designs for more than 10 years and what has long been the province of highly specialized master craftsmen is now accessible to the greater building industry. Nothing can match the subtle visual depth and organic beauty of clay plaster.
Christopher Ferguson, Principal, Christopher Ferguson Design
Clients 'Get It'
It's hard for me to nail down one specific project but I seem to gravitate to one type of client and that is my repeat customers. By repeat I mean returning clients that have lived with natural clay plaster in their home or residence and make the choice again when they move or remodel. Those people 'get' the product and it speaks of durability of the product.
Tom Liston, The Natural Finish, Bellevue, ID
Jenny Russell is the Sales, Marketing & Design Director at American Clay, whose natural earth plaster products offer a healthy and creative solution for beautiful interiors. View their profile or contact Jenny at 866-404-1634.
Content for this article provided by American Clay.