Why Architectural Rendering is Important for Creating Your Dream Home
The experts at Stillwater Architecture discuss why renderings are so vital to the home design process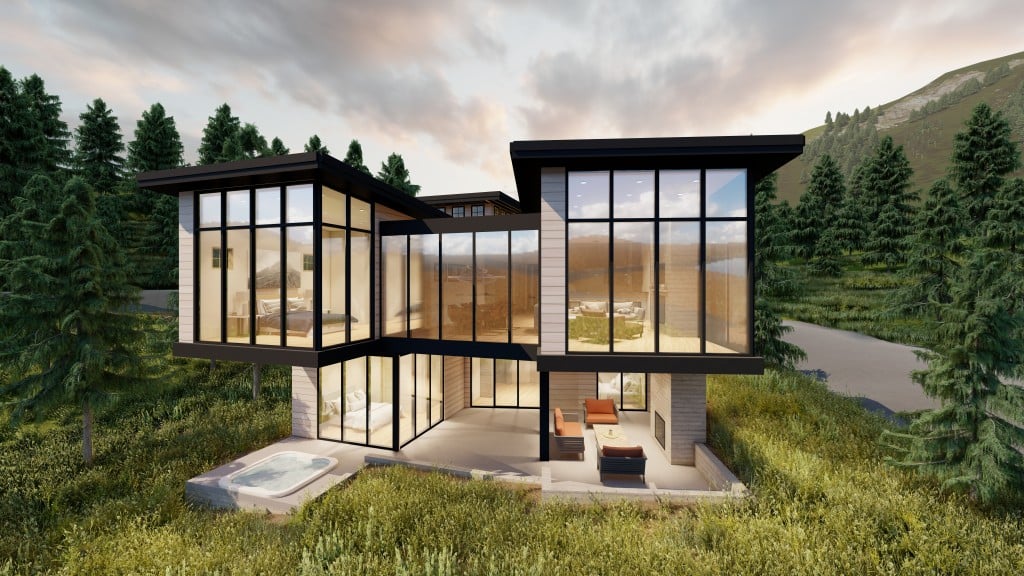 Renderings are an indispensable tool in the world of architecture. They give clients a 3D visualization of the home they are designing before ground has even been broken. Architects can lead their clients on a 3D tour to examine their home from all angles–the size of the rooms, the transitions between spaces, even the views from their windows. In addition, renderings give clients a feel for how their home will fit into the surrounding environment, an especially important consideration for mountain homeowners.
3D Computer Generated Renderings
In the past decade, impressive advancements in 3D computer generated modeling have added almost photo realistic textures which provide clients with an accurate architectural visualization in real time, as part of the design process.
The greatest advantage of 3D renderings is they make the project real for clients, particularly those that can't read flat or black and white drawings. Renderings serve as an excellent way to get architect and owner on same page. If a client doesn't have to fill in visual info themselves, then there are no surprises down the road. 3D renderings take the questions and assumptions out of the equation and makes it possible to make design-related decisions well before the building is actually built.
Architectural Rendering used to be an optional service, but 3D rendering software makes it a standard offering, typically included in most firms' full-service architect design services.
Architectural Illustration
Before 3D computer modeling became a common tool of the trade, architectural renderings were generated by hand. There are still architectural illustrators who create renderings entirely by hand, as well as illustrators who use a combination of hand drawing, painting and computer generated color and/or line work.
Before and After
Above is a photograph of one of our projects, a mountain property nestled into its environment near Georgetown Lake. It showcases the home's proportion and profile and highlights the views.
Below is an Andrew West Illustration of the same property. The differences are notable. The quality and detail are a work of art, resulting in a custom masterpiece worthy of being framed and displayed, even passed down for generations. Although there have been huge advancements, a 3D rendering just doesn't compare with the artistry that is available and will, in reality, more than likely never get to that level.
Taylor Lindy is a project manager and renderer for Stillwater Architecture, an award-winning lakefront and mountain architecture firm with office locations in Boulder, Chicago and Big Sky. View their profile or contact them at 312-655-0940.
Content for this article provided by Stillwater Architecture.