Which Rug Style Are You?
Tips from the experienced pros at Integral Thread to help you define your style and find the perfect rug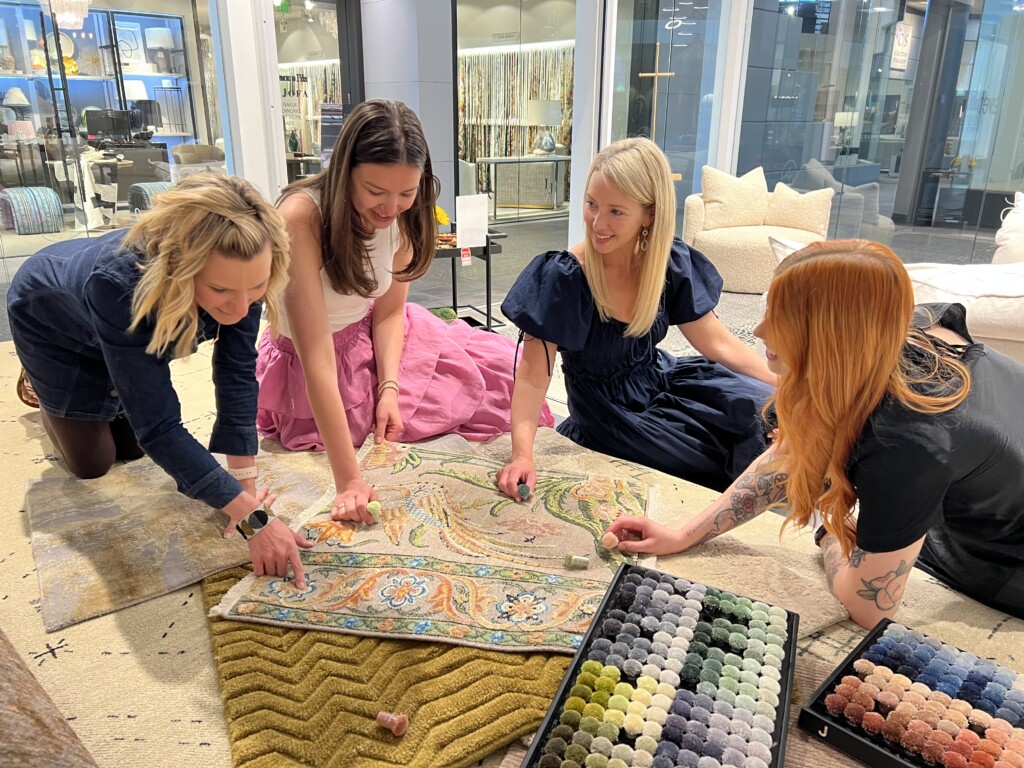 Sponsored Content
When designing or redesigning the spaces in your home, where do you begin? We encourage our clients to pick their rug first. With endless paint colors and fabrics out there, if you can pick your rug first, you're more likely to make the rug selection process easier and less overwhelming. If you wait until paint and/or fabric is selected and then try to find a rug to perfectly match those tones, you oftentimes have to tweak and customize colors in an already existing rug.
If your first step in the process is choosing the rug you love, that serves as inspiration for picking your fabrics and paint, which are much easier and less time consuming than customizing the colors in a rug. Customizing rugs happens all the time, but it does add anywhere from 30-75 days to the process to get a strike-off ordered and approved before the actual rug production can begin.
So with an almost unending variety of options, how do you determine which style is right for you? In this two-part series, we take a look at some of the many interior design styles and the rugs that complement them.
Scandinavian Style
Scandinavian rugs originated in the Northern European countries of Sweden, Denmark, Finland, Norway. In these cold climates, rugs were first used as blankets and wall coverings through the bitter winters. Traditional Scandi designs are inspired by Nordic light and muted colors of the landscape. They typically feature a subtle color palette of blues, greens, and earth tones and often include geometric patterns and abstract designs. The modern approach to shape and line have a minimalistic look while maintaining a traditional feel. Scandinavian rugs use soft cozy textures to enhance the Scandi way of "Hygge living", which means utilizing designs that are inviting and cozy. This style revolves around creating an atmosphere in your own home that encourages togetherness and appreciating the good things in life. The designs reveal the cultural beliefs and aesthetic of the region: keep things simple, stylish, natural, and focus on the good.
Mid-Century Modern Style
Mid-century modern style rugs encompass a vast array of designs. This style features clean lines mixed with organic, geometric shapes. It takes inspiration from curvature and geometry and will feature earthy neutrals accented by bold shapes. There are true antique pieces from this time period which would be roughly around 1950 – 1970, but there are also oodles of reproductions out there in the market.
Contemporary/Abstract Style
The characteristics are in the name of this rug design. They usually have free-form style elements and blended colors that create a smooth flowing design. You can see colors ranging from neutrals to bright and bold. These pieces are truly works of art and some collections even start from painterly artist that transform their canvas into textile floor art.
Flatweave Style, including Kilim and Dhurry
Flatweave rugs are a style of rug that is lightweight and low-pile. These rugs usually feature a flat, tight weave and are constructed with wool, cotton, jute, or a combination of natural fibers. Flatweave rug designs often feature abstract geometric patterns and can be found in a variety of colors. Kilim rugs are a subset of flatweave rugs that originated in Turkey and the Middle East. They are also very versatile and can be used to add a touch of warmth and texture to a variety of different interior design styles. The Dhurry style is a flatweave construction specifically made in India. These rugs are perfect for adding a touch of texture and pattern to any room in the home.
Southwest Style
Southwestern rug style is a unique and modern take on traditional Native American rug designs from the southwest region of the United States. These rugs often feature bold colors and geometric shapes, making them perfect for adding a bright and lively touch to any space. The lively colors and geometric patterns are inspired by the traditional colors and motifs found in Navajo and other Southwestern tribal rugs. Southwestern rugs are usually made from wool and they can be hand-knotted, hand-tufted, or power-loomed. These rugs are perfect for adding a modern touch to traditional decor and creating a bold, vibrant statement in any room.
Transitional Style
Though this can be a vague category with a large range of designs, transitional rugs draw inspiration from ancient, classic patterns and combine them with more modern motifs and colorways. You will find elements of traditional designs, but the scale is usually larger and more open or broken, to create the illusion of tradition without being boxed in with borders. Colors shy away from traditional reds, blues and heavy tones, and opt for more airy neutral colors to bring a lightness and brightness to spaces.
In part two of this series next month, we'll take a look at these styles: Vintage and Antique, Moroccan, Navajo, Mountain Modern and Bohemian.
Stephanie Holmes is the owner of Integral Thread, a creative design studio and showroom offering bespoke, hand-made rugs and textiles that are natural, sustainable, and ethically sourced. View their profile or visit their website for more information.
Content for this article provided by Integral Thread.