Where Should We Put the TV?
A common conundrum in modern architecture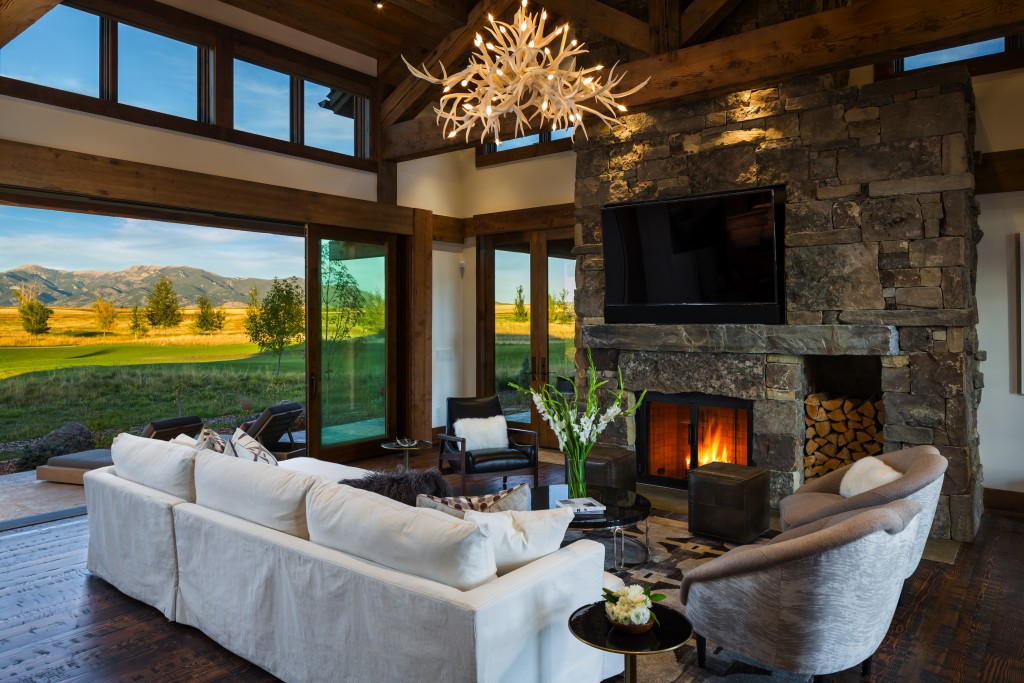 Great rooms serve many purposes but mainly are designed as a place to congregate with family and friends. This comfortable, well-detailed space is typically tied to the kitchen and dining room, and its sole purpose is to be a comfortable place to connect with people. Part of that connection can be watching sporting events or TV shows that are enjoyed by the family, which leads to the most important question, where to place the TV.
Our preference is to relegate the TV to a dedicated TV room or rec room so that the great room is a quiet space for music or conversation. But many families prefer having their TV take center stage in the most-used part of the home.
If other options aren't available, we will work to integrate a TV above a fireplace for easy viewing, being careful not to distract from the architecture or the ambiance. Most of the time, we will place a cabinet to the side of the fireplace to give homeowners the choice to either have an exposed or hidden TV. That way, the fireplace becomes the main feature with the possibilities of artwork above.
Finding a place for the TV is an important consideration when designing a family home. The key is to always provide the function needed without harming the architecture of the space.
Photos provided by Karl Neuman Photography
Andrew Brechbuhler is the principal architect and founder of Brechbuhler Architects, a Bozeman, Montana-based architecture firm specializing in high-end residential homes. View their website, or contact Andrew at 406.522.0369.
Content provided by Brechbuhler Architects.