What is Contextual Architecture?
A basic architectural practice, in layman's terms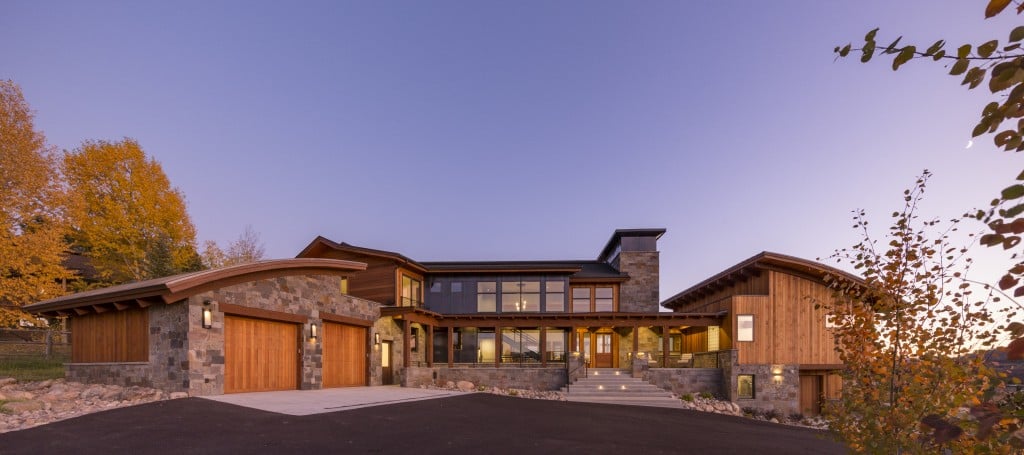 Contextual architecture refers to architecture that reflects the forms, details, and regional qualities of a building's surrounding landscape. It means relying on that setting to create a home that fits into its environment, not building something that contrasts and feels out of place.
For example, in an urban setting with other buildings around, an architect would create a design which not only fits within the setting, but improves the experience of the context visually and physically. This is opposed to designing something that stands out and doesn't relate. This principal applies whether you are referring to an urban, suburban or rural setting.
Massing and materials are two key principles of contextual design and can be applied to all vernaculars, appealing to all homeowners.
Massing
Massing refers to a building's size of the form. In other words, the shape and size of the elements and how they relate to one another. The composition of forms should work as a whole but also relate to the physical context around them.
When building in a mountain environment, a variety or jumble of forms are frequently used in unison, mirroring the varied forms of the natural landscape. The goal is to create a composition that is visually interesting and not too geometric, one which flows into the surrounding environment.
The composition of massing refers to properly situating buildings in order to take advantage of natural elements such as sun and wind, elements that can affect the comfort level of a home.
For example, positioning a home to perfectly capture evening breezes. Windows are ideally situated to the southwest, southeast or north to control sun and glare and make a home more comfortable. And not placing decks on a home's west side where they will bake and be unusable.
Of course every mountain homeowner wants a glass wall of windows facing the view, but adaptations may need to be made in the name of livability.
Materials
Contextual architecture involves choosing a palette of materials and colors that best reflect the environment of the building site. In a natural setting, this would involve using organic materials, colors and textures such as stone and wood. In an urban setting, this design wouldn't necessarily work. A different palette would be more appropriate due to the context.
When designing a mountain home, working in harmony with a building's surrounding landscape results in beautiful solutions that preserve and enhance the very qualities that define place.
Michael Olsen, AIA is the founder of Michael J.K. Olsen Architects, a Steamboat Springs firm that offers a full range of professional design services, including master planning, residential, multi-family, commercial and more. View their profile or contact Michael at 970.870.1584.
Content for this article provided by Michael J.K. Olsen Architects.