What Does German Engineering Have to do With my Kitchen?
Precision + customization + quality = a kitchen of unparalleled luxury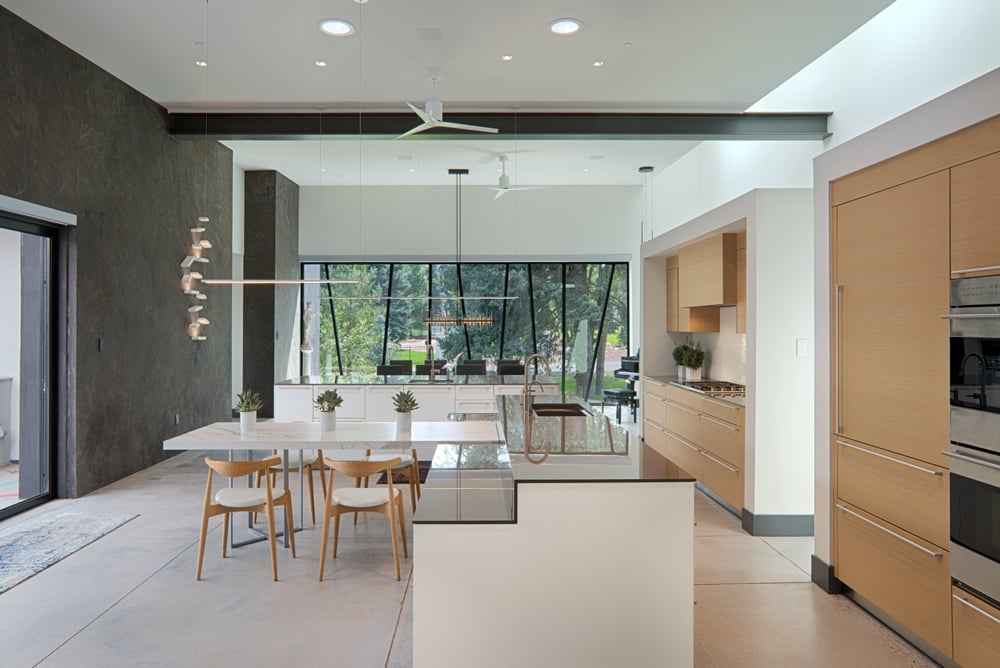 Think "German engineering" and immediately skilled craftsmanship and superior quality come to mind. Germany's prowess in engineering is indisputable, and its products are renowned for their precision, function and power.
A prime example of German engineering and technology is an automobile made by Porsche or BMW. In the same way one of these high-performance cars can easily handle every turn it takes, a German-engineered kitchen can handle any dinner party, holiday or daily meal, and look good doing it.
Ultimately, a new kitchen must be both functional and have innate beauty. Here are three ways that German-engineered kitchens do just that.
Precision
Kitchens built using an engineered system offer long-term functionality and impeccable design. Our designers have the ability to form a top-quality kitchen to your exact specifications, with designs machined to the millimeter. Flawless integration of appliances so that they "become one" with your kitchen rather than appearing to be an afterthought, and drawers and cabinets that close with perfection are the results of a highly-engineered system.
Customization
While an engineered kitchen may initially read as simple, the beauty lies in the design and the details that make your life easier. With a great variety of premium finishes and options, your kitchen can be as unique as you are. Our German-engineered kitchens are flexible and thoughtful, with custom touches that fit your home and allow you to create a space that works perfectly for you.
Understanding people, their individual needs, and the architecture of the room, a unique kitchen architecture system emerges: A kitchen architecture designed to make life easier.
Quality
The components of our engineered system have been tested for the equivalent of years of kitchen tasks. Load-bearing weights are used to ensure that the structure of your kitchen will withstand decades of high-traffic use. For example, all of our cabinet and drawer fronts and panels are finished by hand. Where sophisticated technology leaves off, we have found that perfection comes from craftsmanship.
The same feeling that comes when you drive, or even watch, a luxury car hug the curves of a mountain road is the same feeling evoked when entering a properly engineered kitchen. This precision and quality create an alluring space for all who enter.
Jed MacKenzie, CKD, and William Landeros, CKD have a combined 37 years of experience as Senior Project Designers at bulthaup Denver Aspen. With showrooms in Denver and Aspen, bulthaup services all areas of the Rocky Mountain West and specializes in designing signature kitchens. View their profile or contact them at 303.777.5409.
Content for this article provided by bulthaup Denver Aspen.