The Secrets of Architectural Rendering
Learn the tricks of architectural renderings, from the artists who create them, so you can get the most out of your visualizations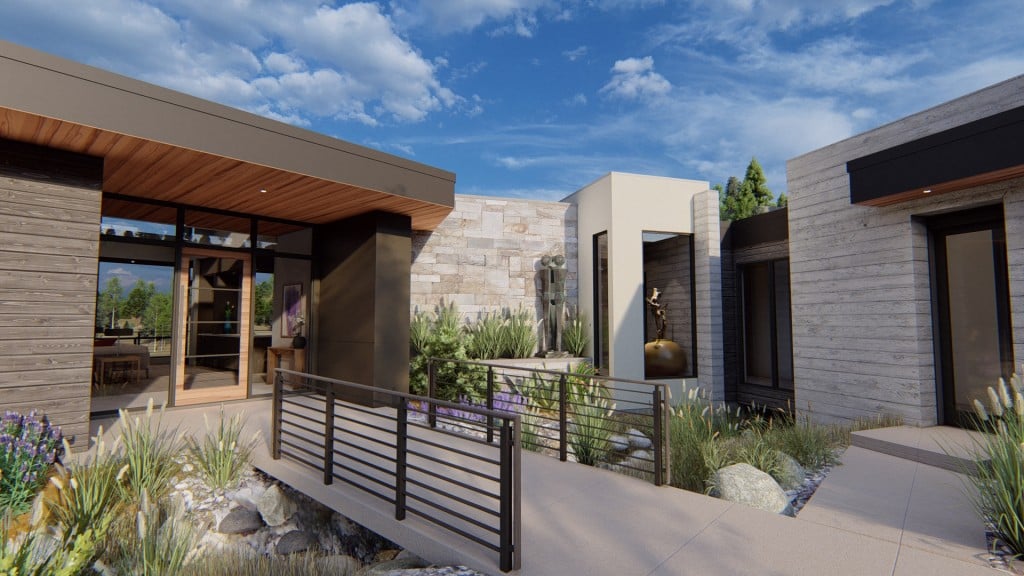 Humans have always sought to bridge the gap between our own imaginations and reality. Digital modeling allows us to do this with greater realism than ever before. We can experience a house inside and out, long before the contractor breaks ground. This game-changing tool is becoming increasingly popular and necessary as part of the design and marketing process for custom homes.
See What Can't Be Seen
In the past, a homeowner might flip through their architect's clandestine drawings and think "I hope I like what I'm getting", but those days are over. Renderings allow a homeowner to see the architecture realistically before committing to it, affording more peace of mind and less personal risk.
However, the strength of this new tool is also its weakness. Renderings are carefully crafted to trick our brains into believing that we're seeing a photograph, and sometimes the result is a bit too real.
The Top 2 Trip-Ups
Design is subjective, and images are emotive. Each of us reacts differently to aesthetic choices. Two of the most common ways that a rendering can "trip up" and be displeasing to a viewer, are in its colors and its furnishings.
When selecting materials, textures, and colors, a render artist considers her audience and designs the simulated space accordingly, but there's an old saying about trying to please everyone. If the project's interior designer has already specified the paint color and flooring, the image can be remarkably true to life. But often a rendering is made earlier in the design process, relying more on guesswork. And depending on what software the artists uses, pre-loaded libraries of furniture and décor will limit her available selections.
When viewing a rendering of your future home, be cognizant of which elements are true to the design and which are likely placeholders (for example furniture, art, or greenery). If you're sensitive to certain colors, try applying a filter to see the image in black and white. Or for someone who's particular about furniture styles, you might ask your renderer to provide a shot of the room unfurnished.
The Head and the Heart
Rendered images are a seamless blend of fact and fiction, science and art. They are emotive and exciting. Effects like sunset clouds or mood lighting may not have much to do with the actual house design, but they're an important part of the storytelling, reminding us that one day this will be real and tangible.
A render artist's goal is to capture how the finished home might feel. Knowing the strengths and shortfalls of digital renderings, you can confidently use them as a powerful tool to visualize your next home.
Tim Barstad is a Project Architect at TKP Architects, an award-winning architecture firm based in Golden, Colorado. View their profile or contact them at 303.278.8840.
Content for this article provided by TKP Architects.