The Mountains Are Calling
Migrating Urbanites Inspire a New Home Design Style in the Mountain West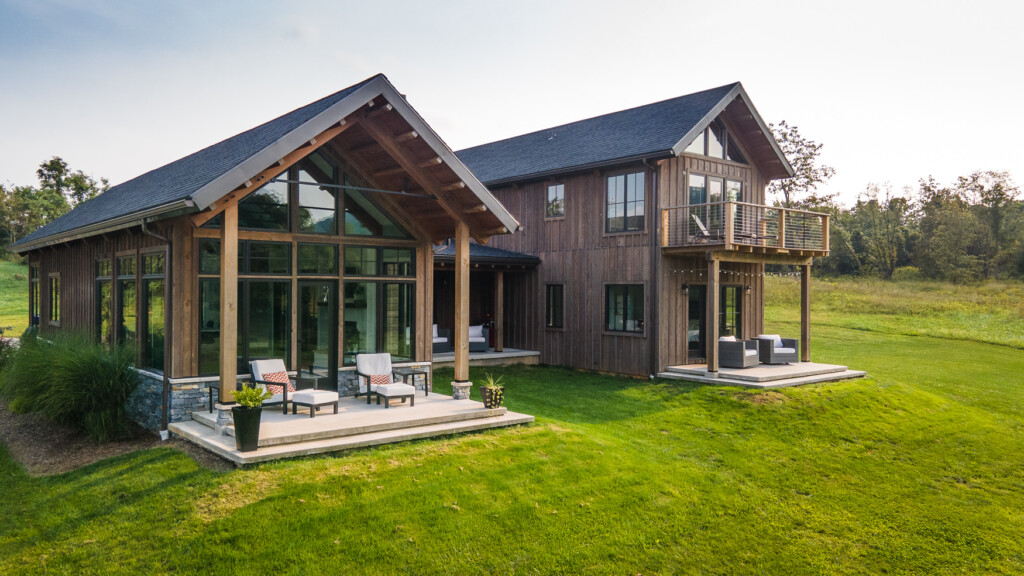 Sponsored Content
Anyone who has spent time in the Mountain Region of the western U.S. can certainly understand its appeal—the fresh air, the picturesque views, the easy access to skiing, hiking, and other outdoor activities. It's no wonder people from far and wide are relocating to these special places at a rapidly growing pace. In fact, according to data from the U.S. Census Bureau, the Mountain West states experienced the largest year-over-year growth rate from 2020 to 2021 in the country.
And as working professionals from traditionally urban-centered industries have started migrating to the western mountains en masse, they've brought with them modern metropolitan styles and sensibilities, inspiring a new home design style. Read on to learn more about how their influence is changing the face of mountain home design.
Mountain Modern
When modern urban chic is married with local western design, the result is a rapidly growing style best described as 'Modern Mountain'. Mountain Modern design seeks to create a natural flow and connection between a home's interior and the natural surroundings outside, with open floor plans and fresh spaces using natural, local materials and neutral color palettes. A strong combination of wood with wrought iron and stone showcases the contrast between natural and man-made elements.
Timber Chic
Many homeowners looking to build their dream mountain home are turning to timber frame construction. The strength of the timber frames means fewer interior walls are necessary from a structural standpoint, providing a great deal of interior design flexibility. Mountain Modern elements such as great rooms that naturally flow into kitchen, dining, and entertaining spaces can be easily achieved. In addition, the structural advantages create opportunities for grand cathedral ceilings and allow for large expanses of windows, providing breathtaking views of the outdoors.
Biophilic Design
Biophilia is the tendency of humans to want to be close to nature, and the health and wellness benefits of incorporating natural elements into their environment. Biophilic design uses materials and design elements to mimic the natural environment that is a primary attraction to those moving to the Mountain West. In addition to giving homes a natural warmth and a feel of living among nature, biophilic design can also lower homeowner stress levels and increase productivity.
Sustainable Space
Many new arrivals to the Mountain States feel passionately about protecting and preserving the natural environments that drew them here in the first place. For these new Modern Mountain homeowners, sustainability and resource conservation is just as important as form and function.
We all want to do our part to support the environment and preserve the beautiful spaces of the Mountain West. By using natural materials, such as wood and timber frame systems, owners have the luxury of creating the space they've always dreamed of in a place they love while also minimizing the impact on the environment.
Sam Ebersol is the general manager of, and Ethan Beiler is an account executive in the Mountain States region for, Mid-Atlantic Timberframes, a timber frame manufacturing and design firm specializing in supplying high-quality heavy and mass timber to customers throughout North America. View their profile or call 717.288.2460 for more information.
Content for this article provided by Mid-Atlantic Timberframes.