Outdoor Living Space: It's Best to Invest
Expert advice from an interior design team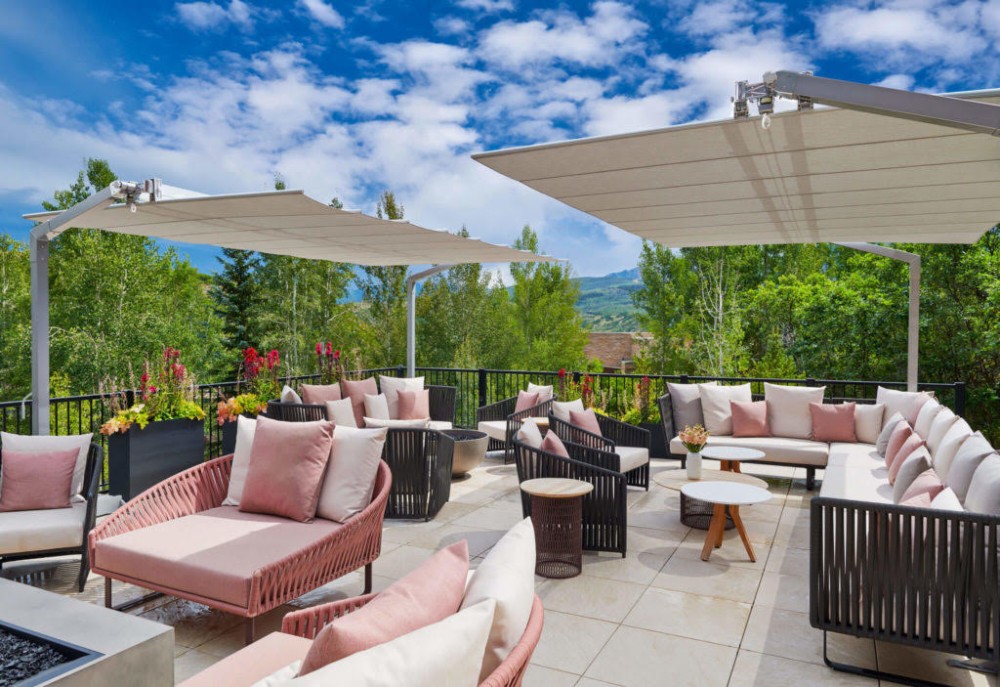 The Aspen norm: We don't just want to walk to the park, we want to cook outdoors, relax outdoors, gather with friends, family and neighbors outdoors, exercise outdoors and some people want to work outdoors. Therefore, the outdoor space should be a thoughtful, well-designed extension of your home.
Here are a few reasons to consider improving your outdoor space:
Indoor/outdoor living makes your home feel bigger
It's natural to think of home and patio as two separate spaces with a strict boundary in between. But linking indoor and outdoor spaces – even if it's a small garden or terrace – can help an interior feel larger. With the exterior connected to the house and the selection of outdoor furniture feeling consistent, your eye sees further and your living area appears larger. When you get it right, you are more likely to spend your days with the doors open, enjoying lots of daylight and fresh air.
Improve your quality of life
Another reason outdoor living spaces are so important is that it provides you with flexibility in how to spend time, entertain, or simply gather with family. You can sit around the fire pit with a glass of wine, enjoy dinner from the outdoor kitchen or simply bask in the beauty of Colorado's natural elements together. Spending time together with your loved ones boosts mental and physical health for everyone.
Think about your family
If you're thinking about the family, a designated outdoor area that's thoughtfully decorated and designed for outdoor living encourages children to spend more time outside. Whimsical additions like swing chairs and beanbags and you'll be able to entice them away from their screens and into nature.
Return on investment
It's estimated that well-designed outdoor spaces may add 8-10% to your home's value. You may already have a patio or deck in your garden – but how you set them up can really matter to home buyers and boost your home's value. It's really important to lay out and dress a deck or patio like you would an indoor room. Using an expert interior designer will result in the best fabrics, finishes and accessories that add significant value should you choose to sell.
Paul Cathers is the owner of Cathers Home Furniture + Interior Design, a Basalt, Colorado-based full-service interior architecture and design studio, home furnishings retail store and rug gallery. View their profile or contact Cathers Home at info@cathershome.com and 970-927-6556.
Content for this article provided by Cathers Home Furniture + Interior Design.