Luxurious Leather, Reimagined
How creativity and perseverance resulted in a stunning product that satisfied an industry demand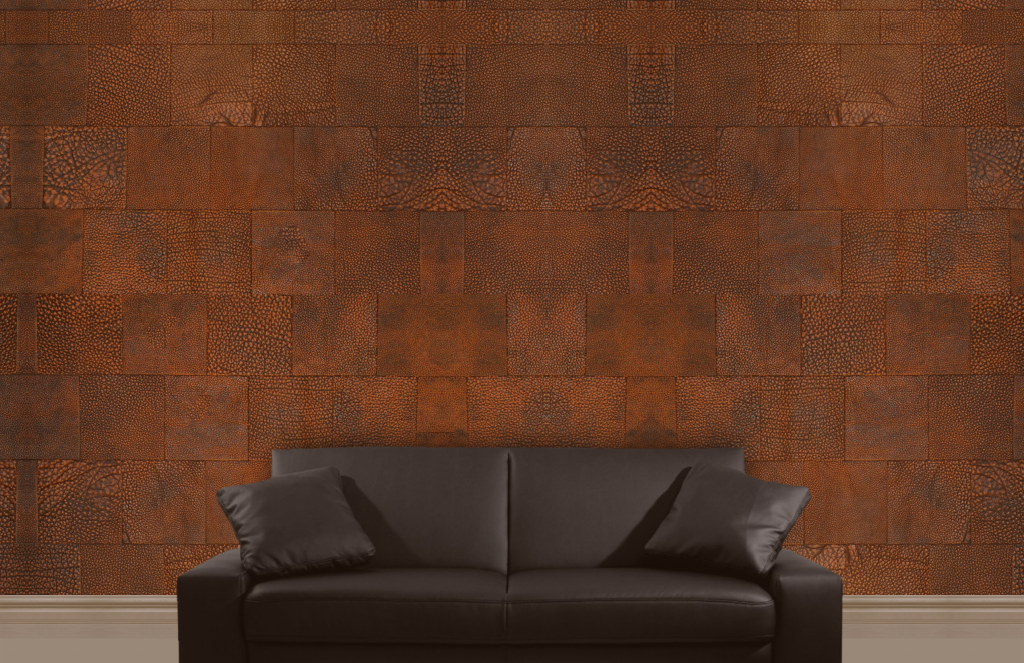 About forty years ago when showing interior designers beautiful new leather offerings, I was asked surprisingly often, "Rick, this leather is really gorgeous. I'd love to use it creating a stunning leather wall. Do you know how we can make a leather wall with this beautiful leather?"
I remember immediately thinking to myself what a great idea, but how could we practically do this?
I felt most would think of using millwork operations, but millworkers simply offered to wrap plywood panels with leather and attach them to walls with devices that had many negative elements, never providing a truly good looking, good fitting leather wall. Imagine rigid panels hung with Velcro, Z-clips, complicated track systems, etc. All of these approaches yielded panels that were poor fitting and unsightly, as well as extremely costly.
Truly, for decades I was fixated on finding a solution to this challenge as so many times I would see gorgeous leathers on our shipping tables and would think, I don't want to ship this out; I would just love to hang it on the wall and enjoy the visual beauty of so many leathers.
I realized the key was to find the perfect substrate material allowing for reasonable price, ease of installation, and flexibility. I wanted a material that provided a perfect fit; where each tile would install truly flat to one another and could be easily razor-cut onto walls that were neither perfectly horizontal nor plumb. The highly resilient backing we developed, KLAD, delivers every element I sought in creating an ideal leather wall tile system.
KLAD is shipped precision-cut and ready to install with "DIY" ease. Simply roll on water-based adhesive and apply the tiles. Any of our more than 1,000 leathers (including "hair on," shearlings, and leather belts) can become a KLAD tile surface leather, in panels up to 4'X6'. KLAD walls are not only stunning, they're acoustical, thermal, fireproof and entirely unique.
Rick Mullen is the owner of Keleen Leathers, a family-owned genuine leather hide supplier that has specialized in leather wall tiles and fine upholstery leather since 1976. View their profile or contact Rick at (630)590-5300.
Content for this article provided by Keleen Leathers.