The Log Home of Your Dreams
With so many options to choose from, where do you begin?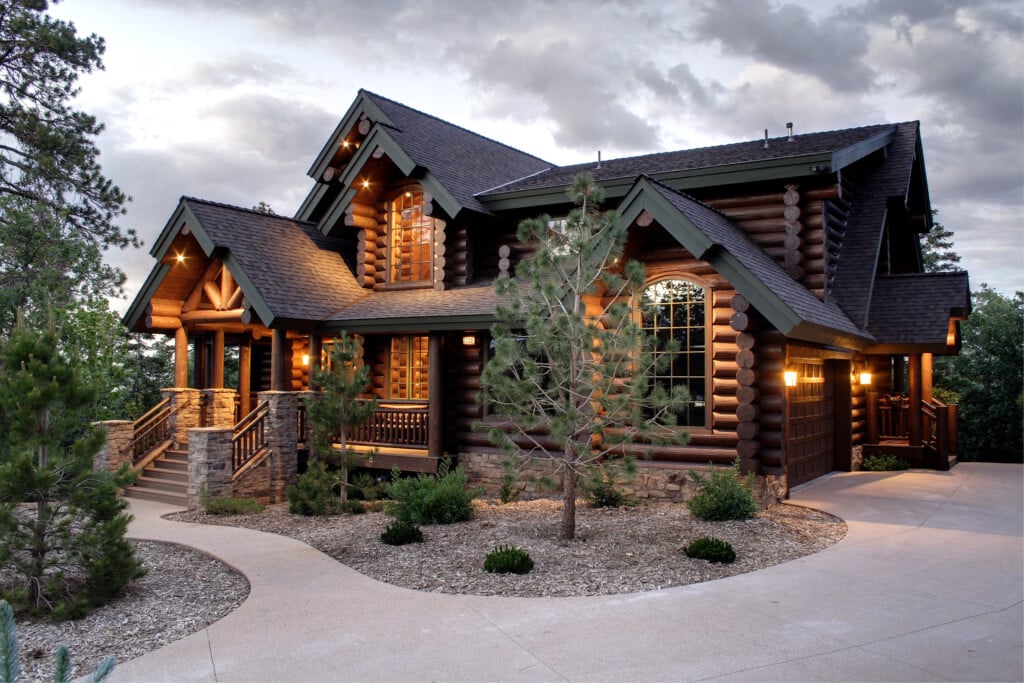 Sponsored Content
A log home is much more than just another place to live. A log home is a passionate purchase, a bucket list item, a huge investment that buyers have planned for and dreamed of for years and years. It's the ultimate forever home; a place for holidays, family gatherings and multi-generational living; a home to pass down to your children and your children's children.
Perhaps the best feature of a custom log home is its unlimited potential. In terms of versatility, a log home is like a pair of blue jeans. Think of this way: you can dress up jeans with a tuxedo jacket and go to the Academy Awards. Just as easily, you can pair them with an old t-shirt and go change the oil on your car. A log home has the same range of possibilities to make it whatever you want it to be.
Whether you dream of a sleek mountain modern home or a purely rustic homestead, a log home of any style creates a lifestyle that embraces nature's grandeur and the inherent beauty and unique character of natural wood.
From a structural standpoint, you can do everything the same as you would with a conventional home. How it takes on its look is entirely up to each individual homeowner. The majority of our clients choose to combine the traditional craftsmanship of a log home with contemporary design resulting in 'rustic elegance meets refined modern living' .
In terms of log style, there are three options: timber, D-log and round. Timber is flat on both sides, D-log is flat on one side and rounded on the other and the round log is curved all the way around. The choice is very personal, and there are distinct camps of people loyal to each style, with not much overlap.
Each of the three styles can work with any type of home design, from a cozy cabin to a rambling estate. Generally, timber is a chameleon. It can be hand-hewn or smooth and can fit into any setting, from a prairie homestead to a mountain getaway, even a suburban cul-de-sac where it would mesh cohesively with other sided homes.
Round is the classic choice: more alpine by nature and the best fit for traditional mountain settings. D-logs, our most popular choice nationally, fit somewhere in the middle. They are a great option for everything from the modern alpine scene to luxurious lakefront living.
The determining factor is the vision of the client. Building a custom log home can be a very emotional experience and the choice is very personal. Whatever form your log home dreams take, the best time to get started is now.
Larry Trimboli is President of Sierra Log & Timber, esteemed purveyors of log & timber homes, barns and shade structures. Built on a heritage of quality and innovation, Sierra Log & Timber has led the industry in design, beauty, and value for over 39 years. View their profile or visit their website for more information.
Content for this article provided by Sierra Log & Timber.