5 Amazing Kitchen Finishes and What They Say About Your Personality
The experts at bulthaup share their design wisdom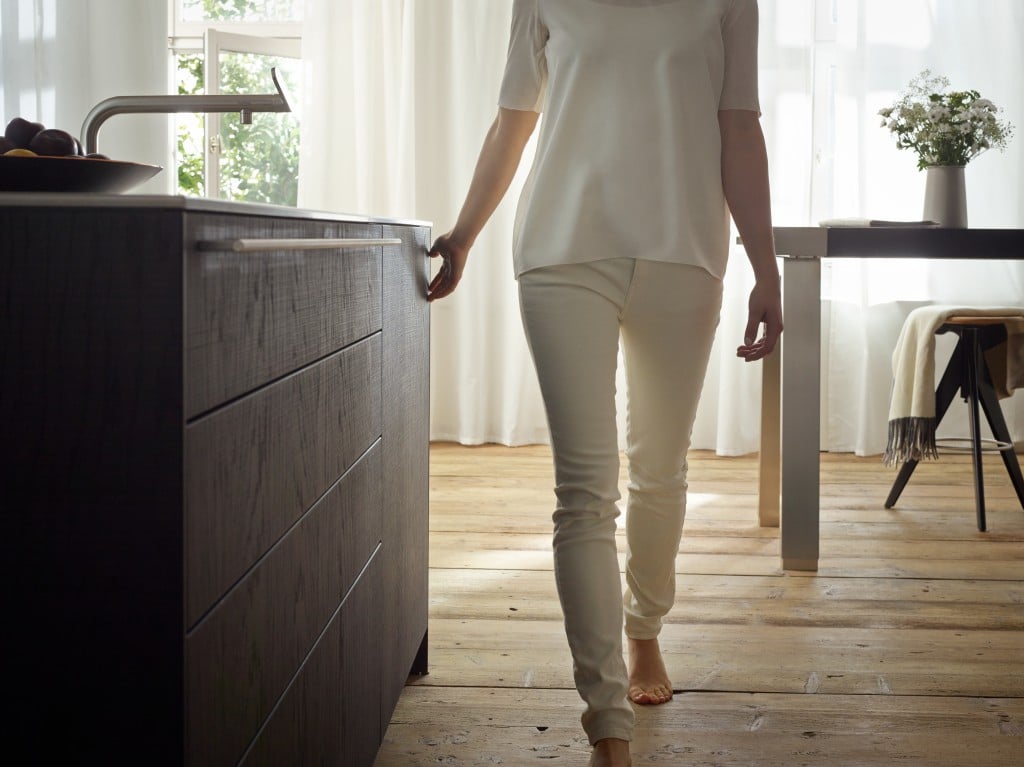 It's funny that while all kitchens house mostly the same features- cabinets, counters, sink, appliances- one can feel so different from another. As the centerpiece of your home, the kitchen says a lot about who you are and how you live. And with so many beautiful and practical finish options to choose from, it's the ideal space to let your personality shine through.
Here, we lay out five amazing kitchen finishes, along with the insight we have gained in our many years of experience to help you mindfully choose the best option for you.
Laminate with polypropylene edge
Our laminate isn't your grandma's laminate from the '70's; it's a modern variety that is engineered to perfection. Our laminates are available in select colors and have color-matched seamless polypropylene edges (none of that old imitation wood) and is super durable while at the same time economical.
Personality profile: The client who selects laminate appreciates timeless modern design and is budget savvy. They are a well-seasoned cook that wants long-lasting and highly cleanable surfaces. This client's carefree attitude is okay with a little dog drool and kids running around the kitchen island!
Brilliant lacquer
This finish is highly reflective and can emphasize light and a gorgeous view in a space. Brilliant lacquer surfaces feel bright, crisp, and glamorous. At our factory in Germany, lacquer finishes are baked at a high temperature and layered to create a strong cabinet front. Brilliant lacquer will create a timeless and urban feel in your kitchen.
Personality profile: The high-gloss client loves to make a statement and keep the kitchen spotless at all times (the kind of person that cleans up a crumb before it even touches the ground.) This client will want the room to reflect its surroundings both inside the home and out.
Soft-touch lacquer
Soft-touch lacquer is a subtle, quiet, understated finish. To the touch, it feels as soft as suede leather. It has a seamless transition from the surface to the edge and it becomes the perfect backdrop for other areas of the kitchen to shine. This timeless finish is resistant to scratching and fingerprints.
Personality profile: Clients that are interested in this finish often have a refined palette and remind us of a nicely aged whiskey. In the subtlety, elegance is achieved.
Anodized aluminum
We offer a variety of anodized aluminum finishes: natural, grey, sand beige, and bronze. Anodized aluminum is a chameleon finish; it changes appearance with the time of day and surroundings. This durable finish is resistant to fingerprints. The natural aluminum is bright and almost looks white in certain spaces. The sand beige looks gold and pulls out oak and walnut wood grains beautifully. The grey and darker bronze are grounding colors that exude sophistication.
Personality profile: Clients that are modern-minded tend to love these finishes and usually have a desire to give a nod to classic style. This is done by pairing classic wood materials with these cosmopolitan finishes.
Wood veneer
Bulthaup employs a veneer specialist who hand selects all the sustainably sourced wood after carefully viewing each piece to meet our high standards for wood grain, color, and character. There are a variety of species-oak, walnut, cherry and apple- and grain orientations- vertical, horizontal, book matched, staggered, or plank. All of the woods are natural and sealed with a UV-hardened matte lacquer to add durability and longevity to the cabinet faces. Character can be added to the wood veneer with structured finishes that add texture to the wood veneer.
Personality profile: The client personality type that is drawn to this finish loves contemporary design, and wants to create a warm, welcoming environment. This client will enjoy having organic materials in the home and wants to bring nature into their home.
Jed MacKenzie, CKD, and William Landeros, CKD have a combined 37 years of experience as Senior Project Designers at bulthaup Denver Aspen. With showrooms in Denver and Aspen, bulthaup services all areas of the Rocky Mountain West and specializes in designing signature kitchens. View their profile or contact them at 303.777.5409.
Content for this article provided by bulthaup Denver Aspen.