A Winter Playground
Snow Mountain Ranch in Granby, Colorado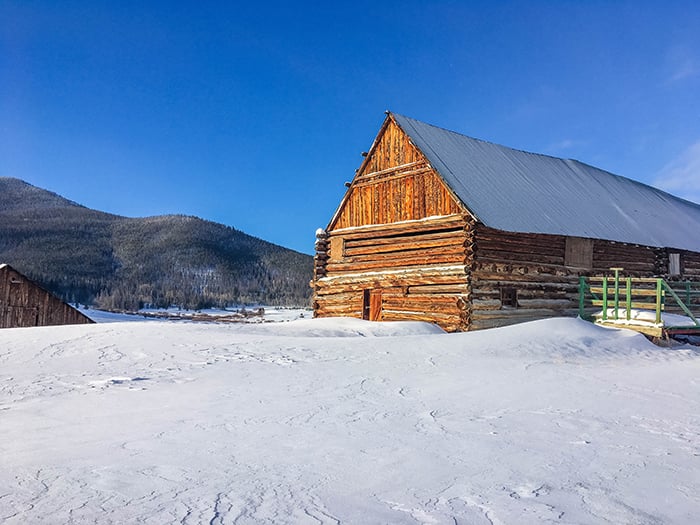 Did the 2018 Winter Olympics inspire you to clip into a pair of Nordic skis? Or perhaps you'd like to practice your triple axel or hockey stop? When it comes to winter sports, there's no better place than Snow Mountain Ranch in Granby, Colorado.
We've visited Snow Mountain Ranch, a YMCA of the Rockies property, a handful of times, and it's a truly magical place at any time of year. In the summer, families can fish, play Frisbee golf, bicycle, and more. However, in the winter it truly is a winter wonderland.

Photo by Heidi Kerr-Schlaefer
In addition to dog sledding, which I wrote about in 7 Spring Break Adventures in Colorado, there's a plethora of activities to keep you and the family busy for days.
The Snow Mountain Ranch Nordic Center features more than 120 kilometers of various types of terrain. Offerings include Nordic skiing, snowshoeing, and fat biking, and there's a trail to accommodate everyone, from elite athletes to four-year-olds.
While I've cross-country skied here in the past, I recently strapped on a pair of snowshoes and headed out with the intent to get some gorgeous nature shots and a workout. I succeeded on both accounts.

Photo by Heidi Kerr-Schlaefer
My snowshoe trail meanders through open space and then zigzags through shrubs before starting to climb into a more forested area. I chose to "summit" Columbine Point, which meant I passed through a coniferous wood and then a thick grove of aspen before breaking out into a clearing with incredible views.
Views are one of the best parts about staying at Snow Mountain Ranch; the surrounding mountain ranges sparkle in the daytime and glow in the morning and evening.
After my snowshoe trek, I enjoyed lunch at the Skinny Ski Cafe at the Nordic Center. I highly recommend the homemade chili. Other dining options at Snow Mountain Ranch include Schlessman Commons, an all-you-can-eat, buffet-style dining hall and our pick for breakfast at Snow Mountain Ranch. Lastly, don't miss out on a scrumptious burger at Buckboard Grill & Grocery.
In addition to the activities available at the Nordic Center, during the winter, guests at Snow Mountain Ranch can enjoy ice skating, swimming, an indoor climbing wall, tubing, roller skating, sleigh rides, and a new Intro to Backcountry Skiing program. If you've always wanted to try backcountry skiing in Colorado but didn't want to invest in the gear, here's your opportunity.
For those who love downhill skiing and snowboarding, Winter Park Resort is a 23-minute drive and Granby Ranch ski area is just 13 minutes away. Families can rent equipment at Snow Mountain Ranch.

Photo by Heidi Kerr-Schlaefer
Sombrero Ranch at Snow Mountain Ranch is one of the few outfitters in the Rocky Mountains that offers trail rides in the winter, and on our recent trip, we tried our hand at horseback riding in the snow. I've been on horses dozens of times in the summer, but it's a completely different experience in deep snow.
I wouldn't necessarily advise this outing for those without any horse experience. For example, getting through drifts along the edges of the roads was especially challenging, mostly for the horses, but my husband (who wants to be a cowboy in his next life) loved every part of this unique and beautiful outing.
Sombrero Ranch also offers winter sleigh rides, which are a delight. Guests of Snow Mountain Ranch receive a discounted rate on all outings with Sombrero.
There are a variety of lodging styles to choose from, including lodge rooms, private cabins and vacation homes and yurts. SaveSave