A Splurge-Worthy Dining Table
A standout piece for bringing the outside in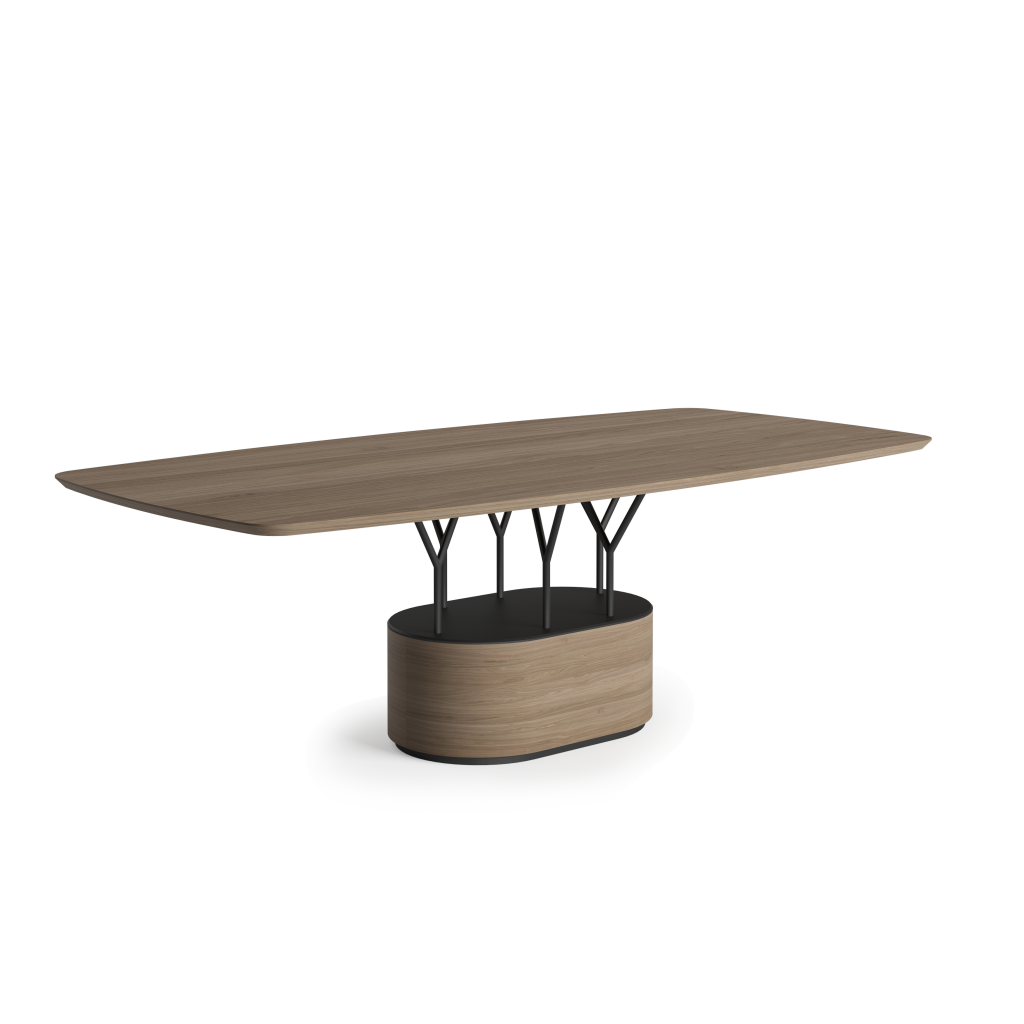 Deceptively fragile, twigs are the high country's harbingers of spring, the slender shoots of growth that promise to transform winter's bare branches to lush summer foliage. Now, from luxe contemporary furniture house Novibelo—itself a catalyst for the growth of creative industry in a picturesque northern corner of Portugal formerly better known for historic relics—comes the new Twig dining table.
Slim and stylized forking branches of matte black iron sprout from a sturdy wood-wrapped iron cylinder to support more than seven feet of sleek, hand-finished walnut. A standout piece for bringing the outside in, our spring pick embodies the season's optimism with a spare elegance that defies its strength.
Novibelo Twig dining table
Approximately 87" wide x 43" deep x 291⁄2" high, price upon request; novibelo.com/en.