A Modern Ranch Idyll
A luxury residential development paves the way for sleek design in a traditionally rustic Steamboat Springs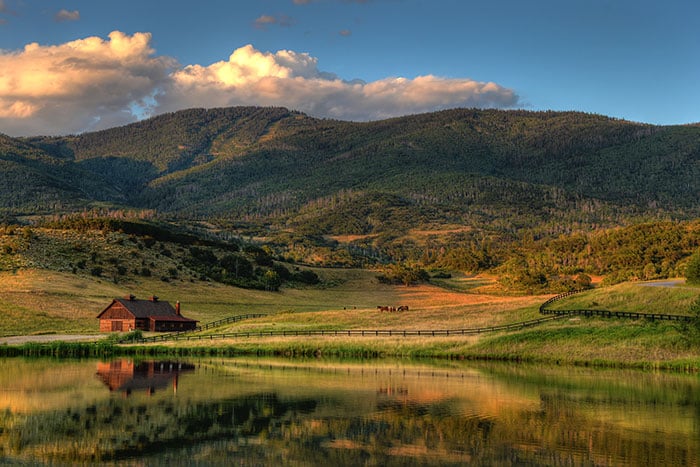 Even after all that famous champagne-powdered snow is melted away in Ski Town U.S.A., Steamboat Springs still delivers the quintessential Mountain West experience year round. Now, the rustic town is also getting an unprecedented modern-makeover at the luxury community, Alpine Mountain Ranch & Club.
While still keeping true to its rugged backcountry roots with access to gold-medal fly fishing on the Yampa river, equestrian facilities and membership opportunities at Alpine Mountain Summit Club, and a private social club at the base of the ski resort, the management has redefined mountain living in Steamboat.
Along with contemporary-influence, the development seamlessly intertwines the rustic integrity of the mountains with panoramic views of the Flat Top mountains, ski area and South Valley just by stepping outside. 63 custom homes and homesites are available in the idyllic space. To honor the conservation of the backcountry, there is a 900-acre wildlife preserve to maintain a balance between the growing modernism and the natural environment.
Owners additionally enjoy access to ski-in and ski-out services at Alpine Mountain Summit Club, spa amenities and a connected cart path to Catamount Ranch & Club (read: picturesque golf course) on the 1,216-acre development, all just minutes away from downtown Steamboat.
Currently on the market are two custom market homes, priced at $4.5 million+, and 5-acre homesites, priced from $1.5 million+.
Alpine Mountain Ranch & Club is taking luxury living to new heights with its modern mountain properties and lifestyle. Consider us sold.