4 Keys to Creating Productive Spaces at Home
Now more than ever, our homes need to be places of respite as well as hubs of productivity. Here's how to achieve both.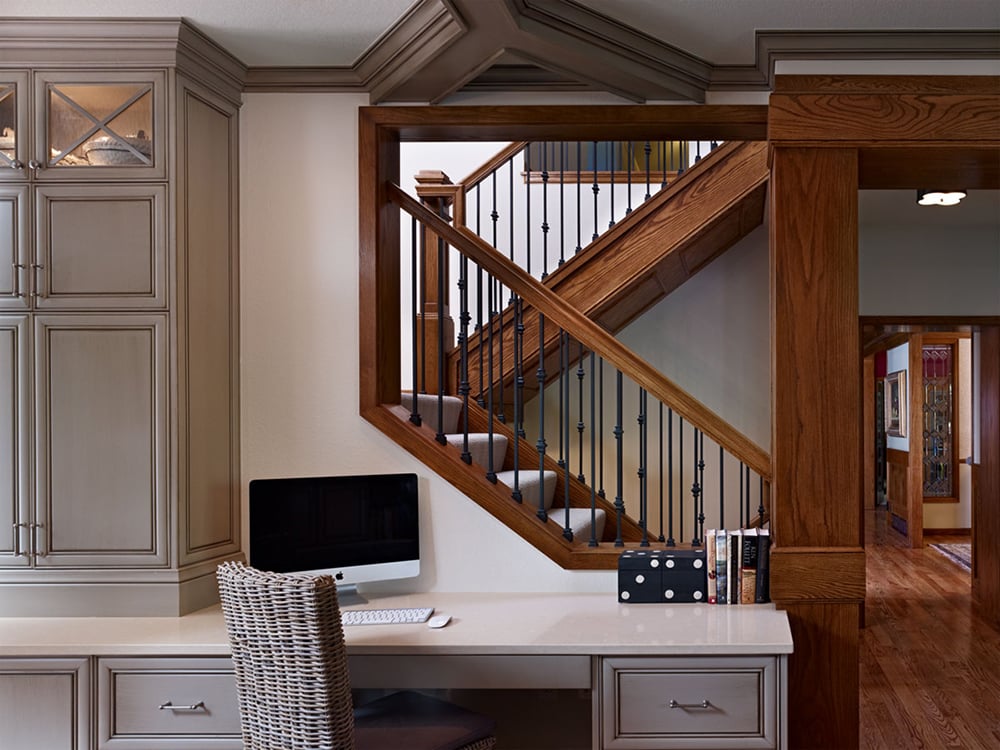 Photos courtesy of TKP Architects
Working from home has been the longstanding norm for some, while others have had to adapt quickly to the reality of working full-time at home. The Coronavirus pandemic has disrupted the work-life balance and blurred the line between home and office. Many of us want our homes to be places of respite where we can unwind from the daily hustle, but a variety of circumstances are making it more and more critical that we can maintain productivity in the home. Let's look at how we can achieve both.
The need for productive spaces in the home goes beyond shelter-in-place orders—and is not limited to working remotely on a computer. Whether your productive space is for full-time work, administrative tasks, or for personal hobbies and creative endeavors, these spaces affect how we think, feel, and act, so it's important to create a space that helps you thrive. Think through the considerations below, to help you design the perfect setup for your own productivity needs.
Separation
Is there a room in your home that you can set apart as a dedicated workspace? This is important not only for improving focus during work but also for creating a work-life boundary so that you can put it aside when the day is done. If you can't devote a whole room, try creating a "pocket office" with a dedicated desk or work surface, and some drawers or cabinets for tucking away files. It's important to put away clutter at the end of the workday so that you can turn your focus to other things, like family time or relaxation.
Daylight and thermal comfort
It's well established that daylight and a comfortably conditioned space help productivity soar. Look for a room that's well lit (try to stay out of your basement if you can help it), or put your desk near a window. If the room tends to run hot or cold, use an inexpensive space heater or fan to get the room's temperature just right without overcompensating throughout the rest of the home.
Equipment and storage
If you're a writer, you may not need anything besides a comfy chair and an outlet for your laptop charger. If your hobby is fabricating custom golf-club heads, you'll have a list of specialized machines and materials for the job. Think about what you usually need, and aim to have those be the only items in your workspace to reduce distractions and clutter.
Flexibility
Your productive space may need to serve more than one kind of activity, or more than one person. Moveable furniture pieces, such as a rolling-cart island or a sit-stand desk, allow you to reconfigure your workroom or family studio as needed for different times, tasks, and seasons.
Jayme Ciacio is a Project Manager and Tim Barstad is an Associate Project Architect at TKP Architects, an award-winning architecture firm based in Golden, Colorado. View TKP's profile or contact TKP Architects at 303.278.8840.
Content for this article provided by TKP Architects.