Welcoming Entries
A well-planned entry provides a warm and inviting portal into your home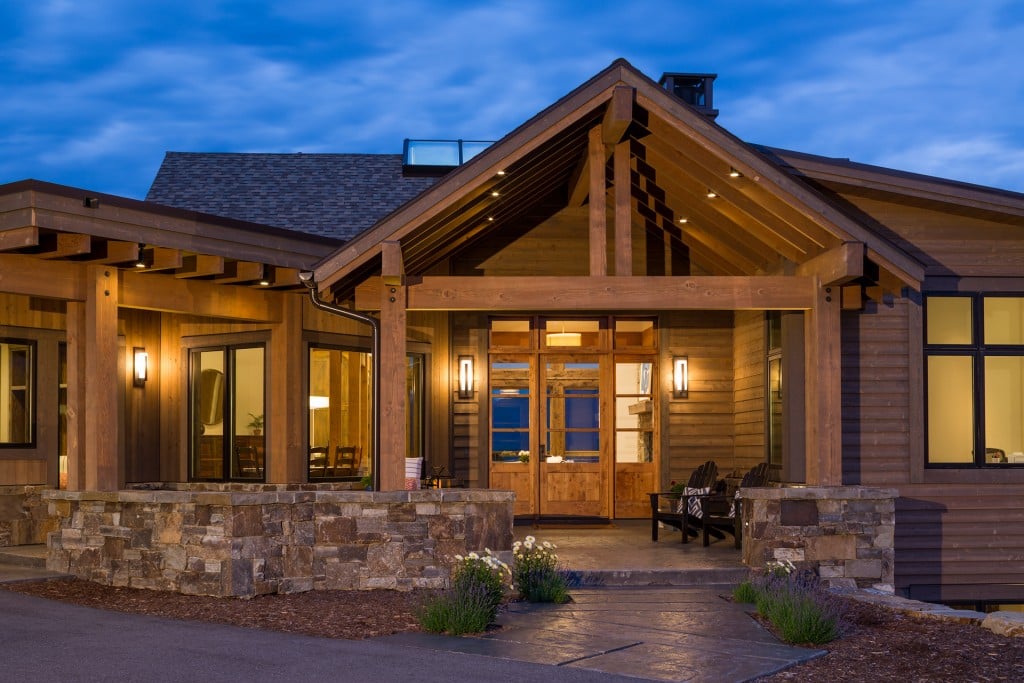 The entry of your home establishes a mood for your visitor. It can be formal, informal, structured, or freeform, but it is the first impression that invites guests into your home.
In our high alpine environments we tend to give our entries double duty, serving as an entry point to the home and as an exterior living space.These entries also take into account the environment in which they live which typically tends to be high snowfall in the winter, and bright sun during the summer. In both cases, the size of the overhangs and extent of covered space works in our favor.
You will find Brechbuhler Architects entries combine strong forms with welcoming elements. Our entries work to be paths to spaces, like mudroom and entry, and to protect the homeowner from the elements. We consider snow removal, moisture control, and most importantly, the aesthetics of the home to define this space.
A custom front door is a must, and all of our doors relate to the spaces on both sides of the opening. It may showcase a view through to the distant peaks, or offer a peek into views that must be experienced from within. Either way, we work to ensure the space provides a beautiful entrance into your home.
PHOTOGRAPHY Karl Neumann Photography.
Andrew Brechbuhler is the principal architect and founder of Brechbuhler Architects, a Bozeman, Montana-based architecture firm specializing in high-end residential homes. View their website, or contact Andrew at 406.522.0369.
Content provided by Brechbuhler Architects.