The Print That's Always in Style
Florals, florals, and more florals. That's the motto for interior designer Jeremiah Young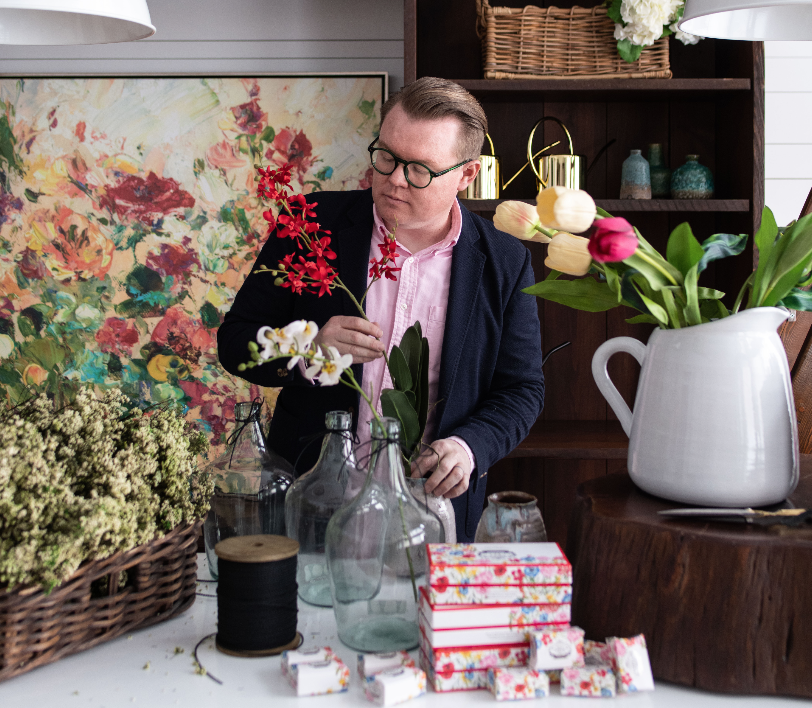 Springtime has always been known as the season for new beginnings. Interior designer Jeremiah Young, owner and creative director of renowned Montana design firm Kibler & Kirch introduced his pop-up shop The Flowerie during the pandemic. The successful pop-up was originally a pivot in 2020 that has sparked an ongoing series of temporary themed retail shops under the "Kibler & Kirch Presents" name.
All the while, Young forges ahead with his passion for floral and interior design. His budding style promotes timeless designs that are utilized in a myriad of ways. "Different riffs on flowers in fabrics and rugs never go out of style, but bigger, bolder designs and stronger colors are definitely on trend right now in both fashion and home décor," says Young.
"It's impossible to walk into a place with a lot of flowers and not be happy," Young said in reference to The Flowerie. The statement calls to mind French Impressionist Claude Monet's famous declaration, "I must have flowers, always and always." Jeremiah Young concurs.
Florals remain to be not only a work passion but one that follows Young into his own home. In his farmhouse kitchen, Young tastefully incorporates a floral rug. "One of the things that we start our design process with is rugs," Young explains, "and most great rugs have a floral element. I loved the boldness of the large colorful blooms for my kitchen rug, while the black ground adds sophistication."
Albeit, florals evoke feminine and seasonal energy. However, letting them live in that simple scope would be a disservice. Floral patterns can be made to fit decor year-round when done properly.