The Allure of Luxury Design
Custom windows and doors that exceed your visionary expectations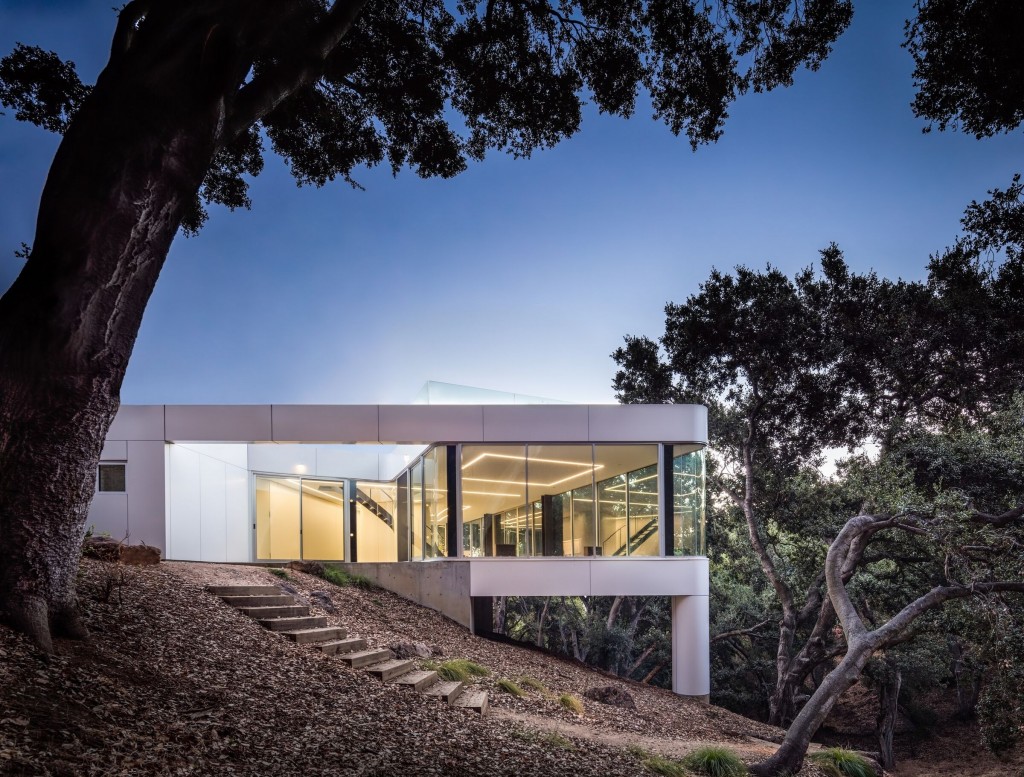 The landscape of architecture and design is incredibly vast and complex and each challenge seeks a unique perspective to help solve it in a way no one has before.
The Luxury Division of Pella was established in order to better achieve architects' and homeowners' distinctive visions. Instead of tackling uncharted territories, we strategically chose to partner with companies that already define the unique landscape of high quality, custom windows and doors.
Each company is well established in their particular field of expertise, complementing one another in design, manufacturing, and performance. Together, these pioneers of the industry provide solutions to one-of-a-kind engineering challenges.
Here, we showcase three different projects featuring our partner brands that exemplify a world-class experience with one-of-a-kind customization that allowed each project to come to life.
A Mid-Century Modern Gem
Duratherm Window Company created custom doors and windows for this stunning private residence in Kansas City, home to an impressive art collection.
"Duratherm, together with Hufft Projects, worked to create a space that would allow for the owner's artwork collection to continue to grow. It was designed to be an art gallery within the residence," explains Keith Birden, Vice President of Duratherm.
"This is one of the many times that our engineers and design team were challenged with creating something that hadn't been done before," adds Birden, "that's our favorite type of project."
The exterior façade features stainless steel panels which were intentionally designed to surround the exquisite all-wood products, lift and roll doors and a custom Sapele pivot door at the entrance, making this project a stand-out in a traditional block of residences.
An Aerie Made From Glass
Bonelli Doors + Windows, working with Craig Steely Architecture, created custom doors and windows for this distinctive private residence in Cupertino, California.
Designed in an environmentally conscious way to minimize impact to the environment, this home is intentionally positioned to incorporate into the hillside and hover over it at the same time, like a floating glass box in the trees propped up by pillars.
The dense tree canopy offered the opportunity to build a completely glass walled house, protected from the direct rays of the sun, yet filled with dappled sunlight. The expanse of glass feels permeable and disappears only to leave nature as it always has been in the grove.
Unique features of this residence include floor to ceiling glass window walls, along with high performance, triple pane glass that allows for gorgeous views and comfort with the all-glass façade.
A Neo-Classical New Build
Reilly Architectural, working with Fairfax & Sammons, provided innovative solutions for this magnificent shingled estate in Southampton, New York, one of the most desirable destinations in the exclusive summer resort community of The Hamptons.
The challenge was to create a new build with an old world feel that fit in with Southampton's picturesque turn-of-the-century summer residences. The Neo-Classical architecture, characterized by its grandeur of scale and simplicity of geometric forms, dictated a complicated melange of paired windows, transomed windows, arched and Bay windows.
Custom features include genuine solid mahogany weight and chain double and single hung windows, curved-in-plan weight & chain double hung windows, spiral balance double hung windows, French doors, and a curved bay window on the main floor.
Alicia Henderson is the Marketing Manager at The Luxury Division of Pella, a collection of exquisite custom door and window brands located in Maine, New York, and Arizona. Contact Alicia at 641-621-3101.
Content provided by The Luxury Division of Pella.