Stella Grand Reopening at The Cedar Sport Hotel
After a hiatus, the eatery opens with a new vision in a familiar Truckee spot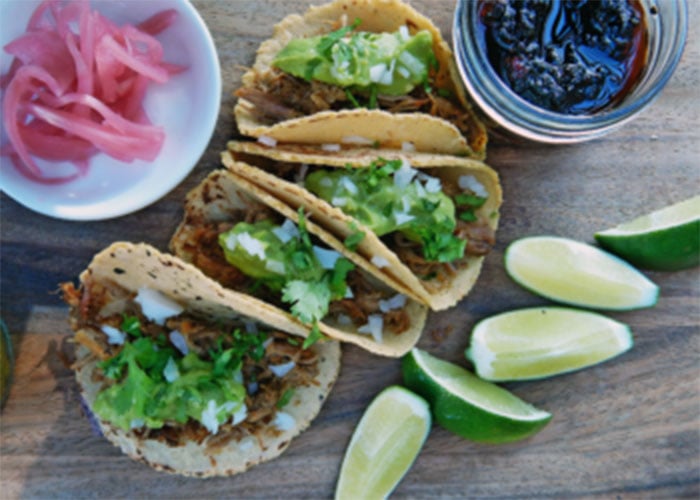 Nestled in the sustainably-built Cedar House Sport Hotel in Truckee, Stella has been redesigned to be a neighborhood gathering spot. With an open dining room and garden patios bursing with energy and connectedness, the reimagined eatery is back open for business.
Chef Lupe Solis reimagines favorite dishes that are innovative, soulful and locally sourced featuring conceptual nods to Mexican, Middle Eastern and Mediterranean cuisines
The minds behind Stella and its menu acknowledge the deep impact that food sourcing has on our health, our planet and our society. Stella is committed to sourcing only the highest quality produce and products regionally, prioritizing producers within a 100 mile radius of Truckee and North Lake Tahoe.
Delight in Chef Lupe's creative spins on California's regional favorites and classic dishes, all complimented with local draft beers, wines and a kombucha that was made from the fresh waters of Lake Tahoe. Stella is open on select evenings from 5:00 pm – 9:00 pm. Reservations are not taken.
Stay tuned to the front page of the Cedar House website as well as Stella's event calendar for weekly updates as we begin to open up more evenings. It's the hope that Stella's will eventually be open 5 days a week by the winter season.
AUGUST & SEPTEMBER DATES
August 2 – 4
August 16 – 18
August 25
August 30 – September 1