Rustic Inspiration
A look inside our annual Rustic Issue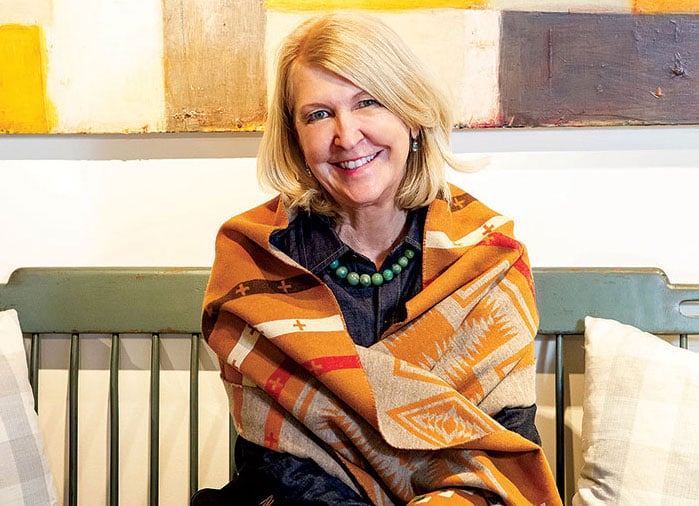 Each September, as dependable as the changing seasons, Mountain Living focuses an entire issue on "rustic." Although the definition of rustic has evolved to include "rustic modern," the foundation of the style, using materials found in nature—wood, stone, metal—remains the same.
The homes in this issue were chosen for an authenticity derived from attention to detail. In a remade historic Big Horn, Wyoming, cabin, "Everything is made by hand, every screw, every light fixture, all the hardware," says designer Jeremiah Young. The homeowners of Knapp Ranch near Vail, Colorado, instructed their design team to set aside modern building ideas and picture themselves as 19th-century settlers producing the most beautiful things they could fashion by hand. A family at Montana's Yellowstone Club modeled a building used as their ski room on details from a "trapper's cabin." A newly constructed Teton, Wyoming, home was made to look old with reclaimed materials and details like historically accurate dentil molding above doors and windows.

Chandler Goodstrike wins the Sonny Tuttle Spirit Award at the 2018 Western Design Conference.
When it comes to rustic authenticity, the Western Design Conference, September 5-8, in Jackson, Wyoming—and sponsored by Mountain Living—leads the way. This juried show featuring furniture, fashion and jewelry is an event not to be missed.
It's also that time when a chill in the air invites us to wrap up in a cozy blanket and settle in with a good book. We're spotlighting three fabulous titles in this issue: Natural Elegance, a photo-rich tome by Rush Jenkins and Klaus Baer of WRJ Design; Living Beneath the Colorado Peaks, the story of remarkable Knapp Ranch, and Cabin Style, with stunning log, wood and rock homes across the country from our frequent contributors Audrey Hall and Chase Reynolds Ewald.
You've got reading to do!