How to Avoid an Interior Design Do-Over
7 tips from the pros at LKW Luxury Design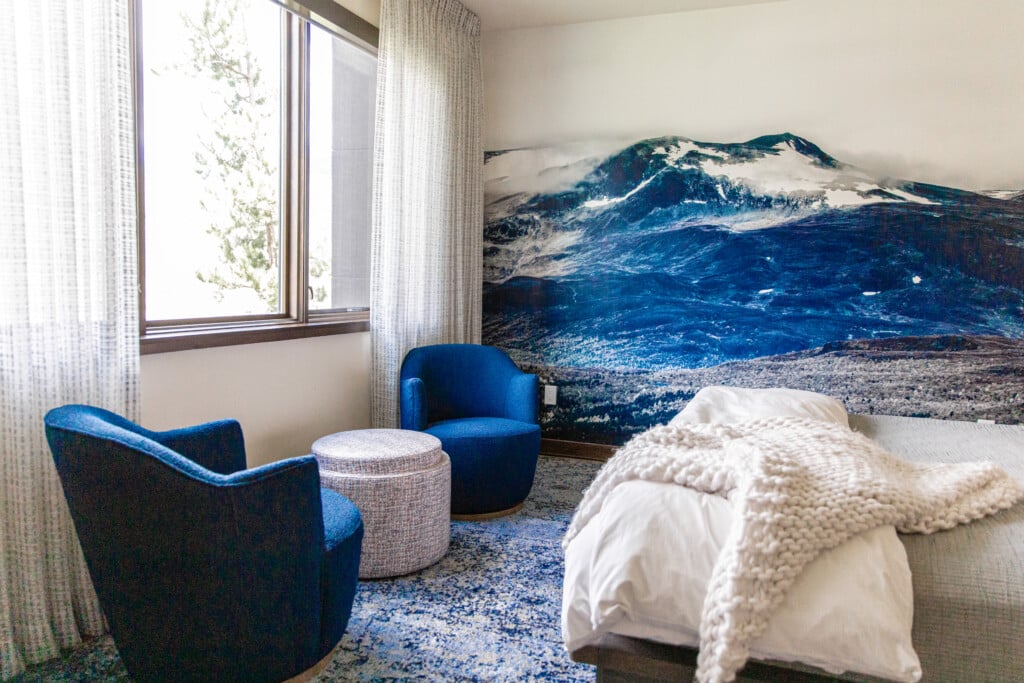 Sponsored Content
Nothing is worse than investing your time, effort and money on a design project, only to end up feeling 'meh' about the final results. We've discovered, after many years of helping clients reimagine their homes, that many common snafus are easily avoidable, as long as thought and consideration are put into certain details early in the process.
With that in mind, here are 7 of our top tips to help you not only communicate better with your team and make the process more efficient, but also to ensure you get results that you are absolutely thrilled about.
Take your time choosing a paint color
Always, always, always put up paint samples in your space before finalizing a color. Even a tried and true color will look completely different in a space depending on the amount of natural light, color temperature of light bulbs, and surrounding materials. We have used Samplize (a site that provides peel and stick paint samples) in recent projects as a way to narrow down colors to avoid asking our painter to put multiple swatches on walls.
Integrate window treatments into the plan from the get-go
Bring in your interior designer early to discuss window treatments with your contractor and architect as part of the overall design. Motorization, places to stack drapery, and the shape of windows are just a few of the things that need to be discussed early to plan appropriately.
Choose a primary focal point
Avoid more than one primary focal point in a room. Decide ahead of time what your priorities are and how you want the room to function. If for instance you have a gorgeous fireplace, but the primary purpose of the room is for the family to gather around the TV, you should consider integrating these two purposes in a thoughtful way.
Look at your project through different lenses
Your architect, general contractor, and interior designer all have different specialties and are looking at different details to bring a project together and take it to the next level. Many times it's the interior designer who will request changes to help important spaces look and function in the best way possible. This is definitely an example of something you want to look at and adjust as needed early in your project.
Plan spaces for art early in the project
Make sure art locations are called out in the early stages of a project to avoid lighting and HVAC controls prohibiting the best installations. You would be surprised how many times a control will get put in the middle of the perfect spot for artwork, which costs time and money to move if not planned for initially.
Lighting is not an afterthought
Consider placement for your decorative ambient fixtures when working with your interior designer on space planning. Purposeful outlets can help with unsightly cords. Consider where transformers will be hidden for integrated task lighting in closets, kitchen and built-ins. Color temperature for your architectural lighting is a very important aspect. We recommend 3000 Kelvin as the magic number- it provides a warm, homey glow to residential spaces.
Follow design trends in ways that are easier to change down the road as you want to freshen things up.
Stick with timeless finishes that can be freshened up occasionally with trends that appeal to you. Kitchen backsplashes, decorative pillows, and powder room wall coverings are really fun spots to incorporate personal style and follow trends you are loving right now.
Jamie Critchlow and Kayce Newell are Principal Designers at LKW Luxury Interior Design in Edwards, Colorado, a full service design firm that combines expertise and love of design with their clients' needs and personal taste to create beautiful results. View LKW's profile or call them at (970) 446-1619.