Experience This Hidden Caribbean Retreat
A tropical estate for mountain dwellers to daydream about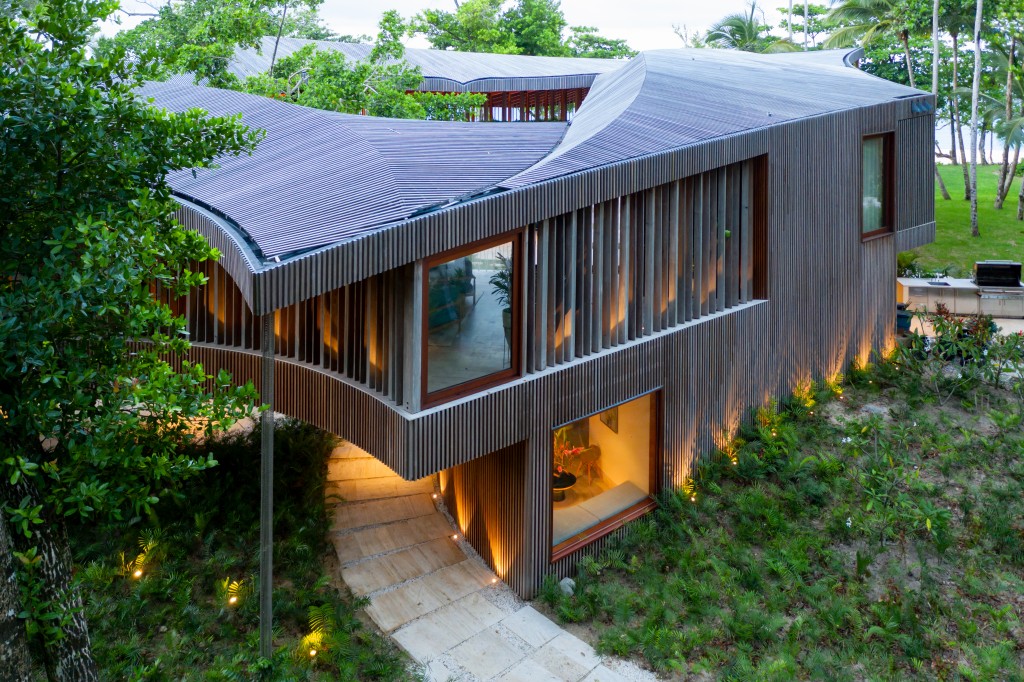 Recently, this hidden retreat featuring The Luxury Division of Pella's Duratherm all wood windows and doors was featured in Architectural Digest.
The private estate, set against the backdrop of a remote Dominican Republic coastline, is a three-building series of avant-garde structures.
Commissioned by a "New York City couple with wellness on the brain" and the brainchild of architect Bryan Young, this property is not only the ultimate escape but a joyful destination for friends and extended family to gather together.
Playa Grande Main House
The Playa Grande main house is a 20,000 square foot marvel of geometry and form. The sculptural, sinuous roofline, spanning 70 foot wide, presents an undulating profile punctuated by ipe wood slats around the peaks and curves.
The roofline rises at the bedrooms and flattens out at the outdoor gathering areas, helping to encourage breezes. Diaphanous mesh channels act as sculptural downspouts.
Nestled between the dense jungle and the stunning aqua blue waters of the Caribbean sea, the site of the home dictates its form. "Every decision facilitates the experience of the landscape," says Young.
The central courtyard is tailored to the nuances of the site to preserve trees and embrace the scenery.
Playa Grande Bungalows
In addition to the main house, there are two additional properties rounding out the stunning compound.
The "Glitch House" (not pictured) is an assemblage of stacked cinder blocks overlapped to create a jagged silhouette and covered in bright, multi-dimensional tile.
The Playa Grande Bungalows are a low-slung string of four adjoining stucco bungalows with broad terra cotta patios situated to showcase the lush, colorful foliage.
Profile material provided by Architectural Digest.
Alicia Henderson is the Marketing Manager at The Luxury Division of Pella, a collection of exquisite custom door and window brands located in Maine, New York, and Arizona. Contact Alicia at 641-621-3101.
Content provided by The Luxury Division of Pella.