Choosing the Perfect Bronze Hardware For Your Home
Tips from the pros at Rocky Mountain Hardware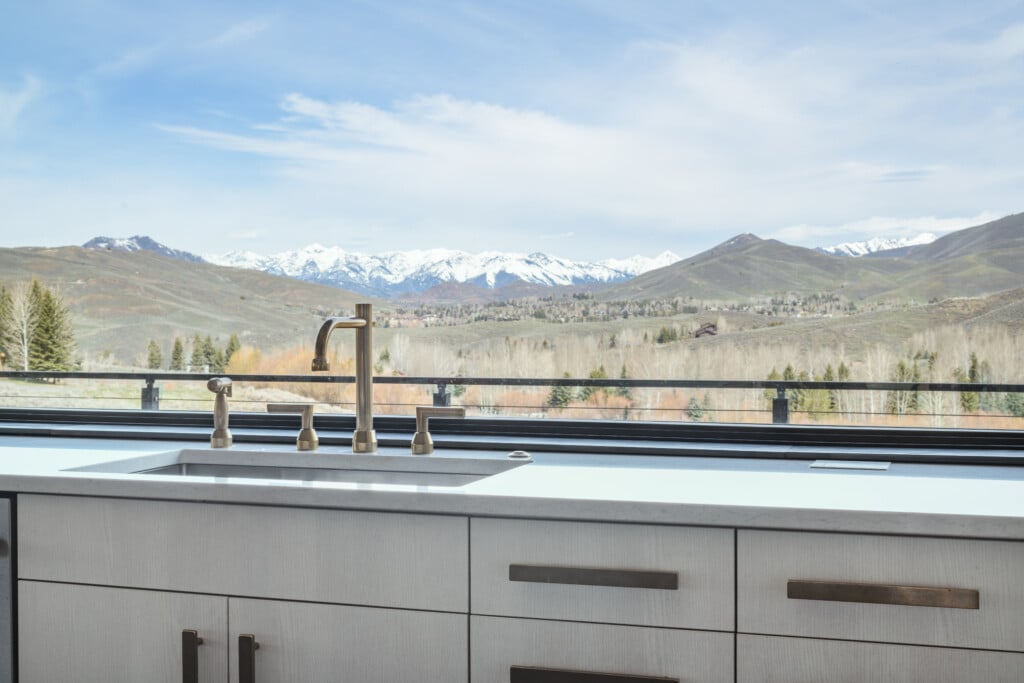 Sponsored Content
Whether you are building a high end cabin in the mountains or designing a penthouse in the city, the best made solid bronze hardware is the perfect touch. From minimalist to modern (and everything in between) the handcrafted warmth of bronze hardware complements every aesthetic. Inherently warm, with a solid welcoming feel, luxurious bronze hardware is the perfect choice for the discerning homeowner looking for the highest quality details to complement their decor.
Here, we guide you through some of the different offerings that pair well with different design styles.
Minimalist
Minimalist hardware allows for the least amount of hardware (with no backplate or escutcheon) and allows features such as the beautiful custom door on the right to really shine. Our minimalist line is one of our newer lines and was developed by request for use in upscale, minimalist homes. All of the hardware shown above has a silicon bronze brush finish.
Mountain Modern
Mountain modern hardware is simple and refined. These images highlight the beauty and organic nature of bronze and how good it feels in your hand. Combined with typical mountain modern elements such as exposed wood, steel and formed concrete, this line of hardware brings a warmth to the design in a contemporary way.
Rustic Hardware
Rustic hardware is typically not as refined and simplistic as mountain modern, but rather it possesses more character, with rough finishes and irregularities. Rustic hardware fits beautifully into homes with lots of exposed wood, particularly homes with a "cabinesque" feel.
Traditional Hardware
Traditional design favors a more detailed look, incorporating features such as covered chairs, soft fabrics, wallpaper and ornate light fixtures. Traditional hardware has more complexity, with curves and angles and rope and beaded details.
Transitional Hardware
Transitional hardware sits somewhere in the middle of other styles. With clean simple lines, yet possessing some traditional detail, transitional hardware typically showcases a lighter, warm brushed finish. It is less bold and, as the example above shows, allows cabinetry to take center stage.
Christine Kirby is the Marketing Director at Rocky Mountain Hardware. For nearly 30 years, RMH has been creating custom handcrafted bronze hardware and accessories of impeccable quality and enduring beauty. View their profile or contact them at rockymountainhardware.com and 208.788.2013.
Content for this article provided by Rocky Mountain Hardware.