Choosing the Best Custom Home Builder
Tips from the pros at OSM Construction to help you make the best choice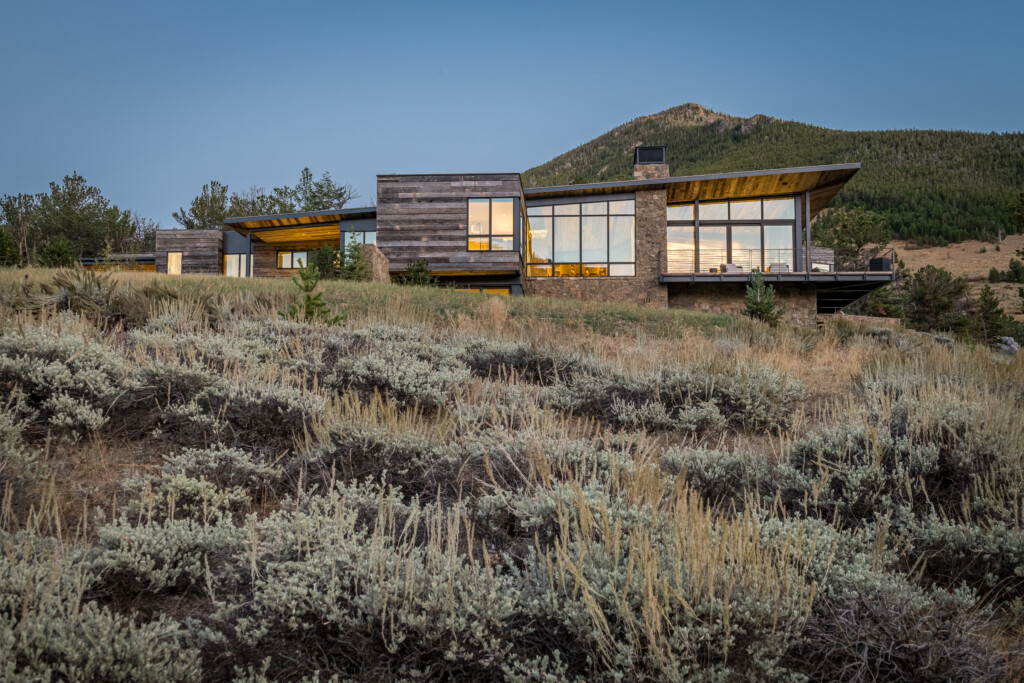 Sponsored Content
Building a custom home is an exciting yet complicated adventure. It is a significant investment of energy, time and money which requires dozens of players and a great deal of trust. That's why it's important to find a team of experienced professionals with the highest level of construction knowledge and a proven building process to partner with.
Here is what to look for when choosing the best custom home builder for your project:
Reputation is built on results
In order to provide a strong foundation for success, take the time to do your research before you dive in with a builder. Look for a proven team of professionals who have come together in the past to deliver exceptional homes. Ask for referrals from friends, neighbors and/or industry partners. Then read testimonials from former clients, check references and explore the websites of firm you are interested in to learn more about their expertise, values and processes and to see their portfolio.
Keep in mind your partnership with a builder will more than likely be a multi-year relationship, so choose carefully. Once you sign on, the collaborative planning process alone can take months (to years) and from groundbreaking through completion another two to three years.
Clear objectives lead to a successful build
A successful project begins with alignment early in the process between the contractor, design team and the homeowner. Your builder's knowledge of materials, building practices, custom techniques, costs, and construction sequence and scheduling will be invaluable in the planning. Working hand-in-hand during pre-construction results in a plan that is well-thought-out and inclusive of the technical and aesthetic elements that make for a successful build.
Transparent expectations help the process go more smoothly
A competent builder will help establish and communicate key dates throughout this process. A defined pre-construction schedule sets the course for moving forward and establishes important dates regarding design decisions, milestones, building permit submittals, and pricing exercises. During this phase of the project, your builder will compile the construction schedule which sets all dates for the entire project and for timely completion and delivery. In addition to the detailed construction schedule, a cash flow schedule can be prepared.
Skilled team assembly is essential
Once you sign on with a builder they will assemble the team to execute your project, including your main point of contact, project manager, craftsmen, in-house experts and various industry partners. A top-notch contractor will have access to the best local and regional trades and materials. Look for an experienced firm that is well connected and has great relationships with reputable subcontractors and suppliers. When a builder treats others in the industry well, they will earn a reputation as a solid partner and receive priority over other projects.
Risk management gives you peace of mind
Building a home is a logistically complicated process. The right firm will help you manage risk as you go through the building process by using reputable subcontractors, insurance verifications, financial controls, and lien waivers. Your construction firm will guide conversations that ensure the least amount of liability on the client as possible and provide all the necessary legal paperwork to protect you throughout the process.
Open and honest communication is a non-negotiable
The best firms offer well-developed communication methods tailored specifically to their clients. Look for one that provides project management software which serves as a hub for weekly reports, schedules, cost information, change management documentation, photos, submittals, and construction blueprints and drawings. Most importantly, choose a team that welcomes your input and ideas and believes a collaborative approach delivers the best possible results.
Proven project management process makes all the difference
Once you've gone through all the work to choose the builder that is best for you, have confidence in your team. Building a custom home can be an emotional process, filled with ups and downs. Trust and value the process. Stay involved and keep the lines of communication open. In the end, the results will be worth the time, energy and money you've put into the process.
Mark Pollard is President and CEO at OSM Construction, a full-service general contracting and building firm with offices in Jackson, WY and Bozeman, MT. Their team is dedicated to excellent craftsmanship, the highest quality materials and a proven project management process. Visit their website, view their profile or contact them at 406-586-1500.
Content provided by OSM Construction