Choosing Materials That Live In Harmony With Your Home's Surroundings and Each Other
A consistent tone brings cohesiveness to a home's design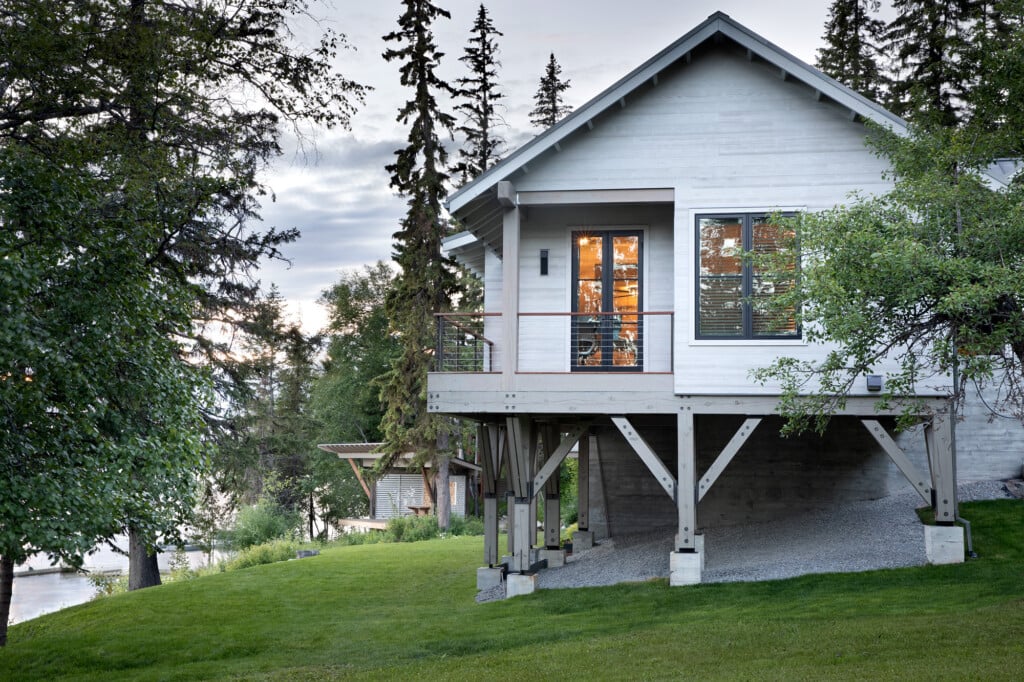 Sponsored Content
Selecting materials to build an overall cohesive palette for your home requires a continuity of tone that embraces both exterior and interior elements. Integrating materials inside and out, whether in the form of wood wall paneling, stone, or architectural concrete helps define the scale, space, comfort and visual experience of the design.
Natural elements with neutral tones such as wood can be used to complement, or contrast creatively, with the inherently similar undertones of natural steel, stone veneer, timbers, beams, and the slight gray tones of unfinished concrete (in board-form or floor slab). The same concept applies to ceiling/soffit materials, flooring, exposed structural detailing, and the use of plaster and other types of wall finish.
Being able to visually recognize the subtlety of material tones and how they relate to each other through the material application, is important. The tonal play of color and texture calms and warms a space, especially in conjunction with elements of transparency such as expansive walls of glass and specialty window features.
The detailed separation of materials is important as well, whether this is achieved with a negative reveal "shadow line" or minimal, no-trim transitions. Pay attention to how materials can create a visual focal point through a window, corridor, or other space based on the wall termination, destination, or the use of minimal trim.
Finally, a home's natural surroundings play an important part in the choice of materials. Factors such as natural landscaping, man made outdoor spaces and bodies of water all influence the tonal nature of the material. For example, a lakefront property may inspire a lighter tone palette to play off the reflections of light and movement coming from the water, while a mountainside home may require earthy, grounded tones to fit in with the alpine terrain.
Josh Barr, AIA, is a principal architect at Pearson Design Group, a Bozeman, Montana-based integrated architecture and interior design firm that offers a broad range of design aesthetics. View their profile or contact them at 406.587.1997.
Content for this article provided by Pearson Design Group.