Why Not Go Prefab?
Prefabricated homes save time, money and resources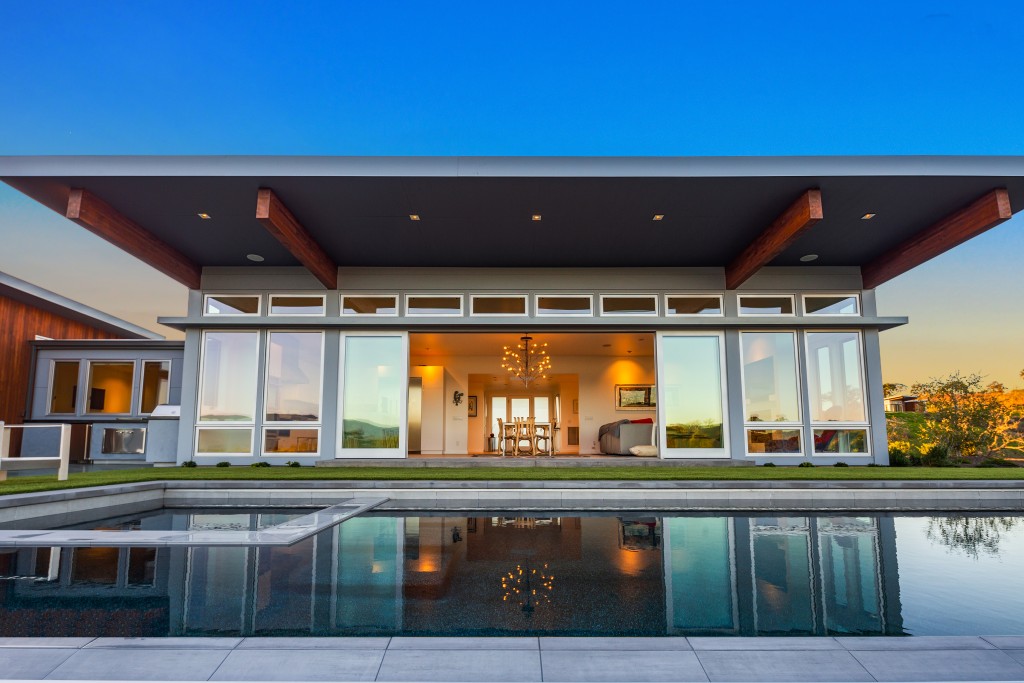 For many, the concept of building a new home as quickly and efficiently as possible sounds like a dream come true. That's where prefabricated homes come in. With a wide variety of sizes and styles to choose from, from a fully built tiny home to a sprawling custom mountain home, there's a prefab home that's perfect for every budget. Read on to learn more.
What exactly is a prefabricated home?
At its core, a prefabricated home is one in which a section of a home, or the entire home, has been built in a factory, then shipped and assembled on site. There are three types of prefabricated homes: manufactured, modular and panelized or system-built. Let's take a look at the main characteristics, advantages and disadvantages of each.
Manufactured homes
Manufactured homes, or mobile homes as they are commonly known, have been around for nearly 100 years. They are the least customizable but most affordable option in the prefab home category. A manufactured home is fully constructed in a factory, complete with a steel chassis for transportation to the home site.
One of the advantages of manufactured homes, aside from their affordability, is that they can be completed in a fraction of the time of a site-built house. Just like traditional homes, they are held to the same HUD standards and must meet all federal guidelines when they are built at the factory.
However, the downside is that they are limited in size, offer fewer personalization options and amenities, hold questionable long-term value and earn slower, if any, appreciation.
Modular homes
Modular homes are the next step up in the pre-fab home market. They are more expensive than manufactured homes but are also more customizable. Homeowners choose from a number of options to fit their unique specifications. Then, box-like structures, or modules, are constructed in a factory and transported to the home site to be assembled.
Modular homes require more labor than manufactured homes, as the modules must be fitted together like legos and tied together by a cohesive exterior, leading to greater costs. However, building the home in modules allows for bigger structures and thus, the property's value will be higher.
Panelized or system-built homes
At the top of the scale of prefab homes are panelized homes. Just like the other choices, panelized homes are pre-built in a factory and transported to your site. However, the components of a system-built home are built-in separate panels, from higher quality materials, making them infinitely more customizable. Flat shipment of the panels allows for access to difficult sites such as slopes, narrow driveways or rough terrain, making them perfect for a mountain build.
Compared to traditional building methods, panelized homes are much more efficient. Custom panels can be fabricated in 3-6 weeks and once transported to the home site, the shell of your panelized home can be erected in a matter of days, not weeks or months. Of course, afterward, your contractor must complete the finishing work such as wiring, plumbing, HVAC, etc…
In addition, panelized homes are a more sustainable choice. Because everything is built precisely to your specifications, there are no overages. In fact, a system-built approach reduces waste by up to 50%, compared to traditional building methods.
Although system-built homes are more expensive than other prefabs, they are a much better investment. They appraise at a much higher value and offer a high-quality, fully customized option.
Choosing the right pre-fabricated home for your needs
With so many options to choose from, how do you make the right choice? Deciding between a manufactured, modular or panelized home depends on your budget and your needs. How are you going to use the home? What kind of neighborhood is the home going to be located in?
Is your pre-fab home going to be a simple weekend getaway, where you will spend most of your time outdoors? You may be best off going with an inexpensive manufactured home. Are you looking for a starter home that is a good investment for the time being, with the hopes of moving up at a later date? Then modular would be a wise choice. Are you building in a higher-end community and looking for a modern, luxury completely custom home? Then the investment in a panelized home is the way to go.
Luckily, pre-fabricated homes have come a long way and there are options for every scenario. With a little research and the help of the right company guiding you, it's easy to make the right choice for you and your family.
Kaveh Khatibloo is co-CEO of Stillwater Dwellings, a Seattle-based design-build firm specializing in modern luxury prefab homes. View their profile or call 800-691-7302 for more information.
Content for this article provided by Stillwater Dwellings.