A Rustic Bench That Defies Gravity
Bespoke by nature, each bench is handcrafted and practically hovers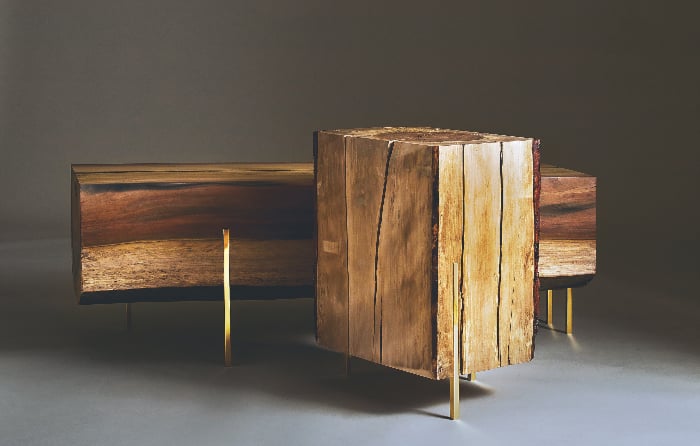 Internationally recognized New York design power couple Jean and Oliver Pelle first met as students at the Yale School of Architecture and co-founded their eponymous PELLE studio in 2011.
The duo's designs are born of concepts, melding architectural austerity with a playful dreamscape artistry that upends expectations with surreal finesse, making the familiar new again. The Pelles famously defied gravity with their now ubiquitous Bubble chandelier.
Now the delicate balance of their Stiletto bench again achieves weightlessness, fulfilling our favorite high-heeled dreams without pinching any toes. Made from 300-pound construction-grade poplar, the bench practically hovers, aided only by the lift of svelte brass "heels." Bespoke by nature, each bench is handcrafted with intentional rustic imperfections and a smooth finish that highlights the tree's distinct grain.
Prices start at $4,850; pelledesigns.com