Don't Miss This Year's "QuickDraw" Event at the Jackson Hole Fall Arts Festival
This fan favorite event will take place September 18 in Jackson, Wyoming—and online!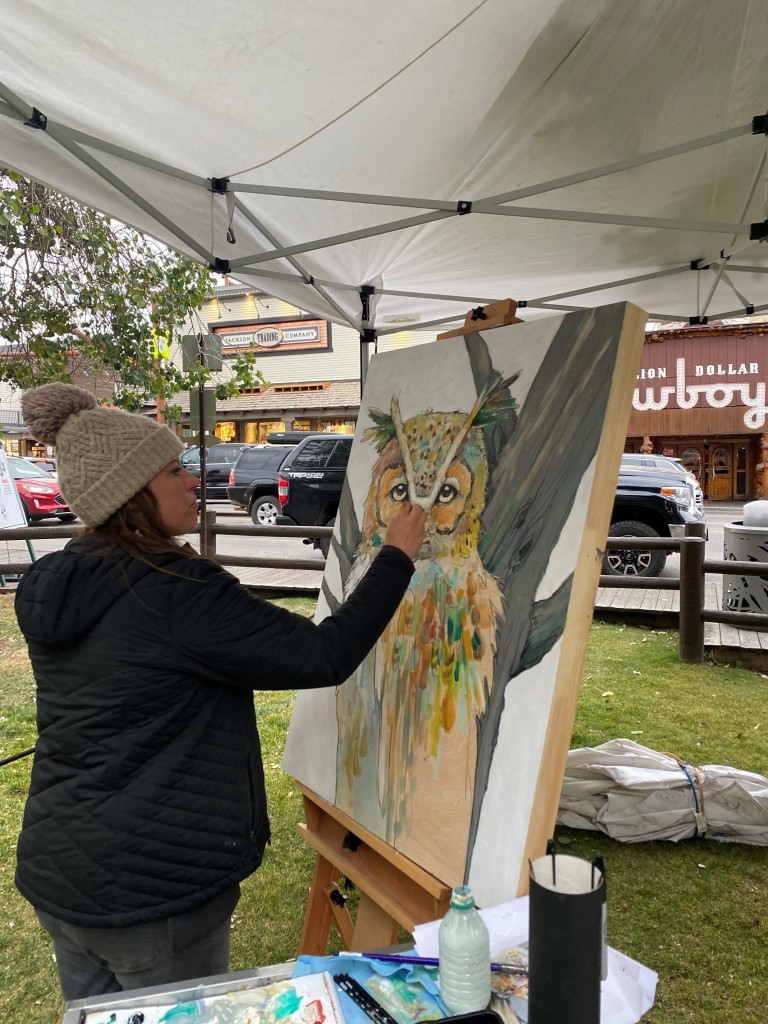 The 37th annual Fall Arts Festival in Jackson, Wyoming, taking place September 8-19, is a world class event showcasing Jackson Hole's fine art and culture scene.
Daily events, intimate moments with international artists, and incredible artwork in over 30 galleries, museums, and centers make it an incredible, not-to-be-missed experience.
The Jackson Hole QuickDraw, one of the most highly-anticipated live art events in the nation, will take place on September 18, 2021.
The event is a one-of-a-kind experience providing spectators an intimate view into each artist's creative process as they create a work of fine art live in 90 minutes or less.
Midway through the event, the 2021 Jackson Hole Fall Arts Festival Featured Artwork, 'The Wort Hotel' by renowned artist Gary Lynn Roberts, will be auctioned.
For the first time in festival history, bidder paddles will be available for sale for $50 per paddle leading up to the event. One bidder paddle guarantees two auction seats and access to an on-site champagne bar, and the $50 fee is returned to the bidder upon purchase of a QuickDraw auction piece.
In addition, viewers near and far will be able to watch the entire event live and bid in-sync with in-person bidders online. The event will also be broadcast into Town Square for those who choose to watch and bid anonymously from outside the tent.
Forty artists have committed to participate in the 2021 Jackson Hole QuickDraw including returning favorites like Lyn St. Clair, Amy Ringholz, and Rip & Allison Caswell alongside newcomers like Colt Idol, Amber Blazina, and Gleb Goloubetski and more.
Be sure to check out the full schedule of Fall Arts Festival Events including the Western Design Conference, Jackson Hole Showcase of Homes, Western Visions, and the Jackson Hole Art Auction at www.jacksonholechamber.com.
Please note: All events are subject to change according to the orders and regulations of the Jackson community.
Britney Magleby is the Director of Events at the Jackson Hole Chamber of Commerce. Contact Britney at 307-733-3316.
Content provided by Jackson Hole Chamber of Commerce.