A Splurge-Worthy Rustic Water Cooler
This functional water dispenser will stand out in any mountain setting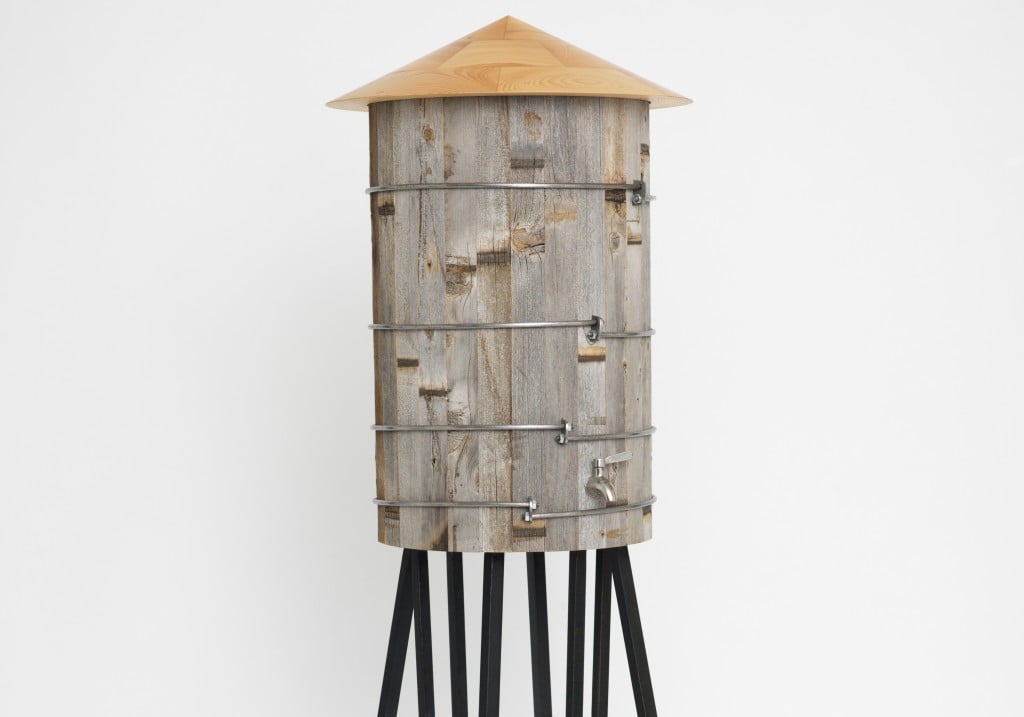 WATER WORKS Seeing potential in everything from 19th-century warehouse beams to Coney Island boardwalks, John Randall founded Bien Hecho in 2006, taking the Spanish phrase for "well done" as a mantra for his fine furniture and high-end millwork fabrication company.
With clients ranging from hip hotels to homeowners enamored of his character-laden creations, Randall's Brooklyn Navy Yard shop is known for repurposing with a purpose. So when coopered barrel-wood cedar from a Brooklyn rooftop water tower came his way, he crafted a functional water dispenser that honors its city skyline source while exuding the rustic charm sure to make it a standout in any mountain setting.
Hand-turned on a bowl lathe, topped with reclaimed white pine and fitted with ceramic float, stainless-steel dispenser and N95 filter for outside air intake, this tall drink of water puts the cool back in cooler.
Bien Hecho Water Tower water cooler holds 3 gallons, 59" x 18.5", $9,500.