A Quick Guide to Natural Stone Thin Veneer
Get to know the hottest trend in mountain home materials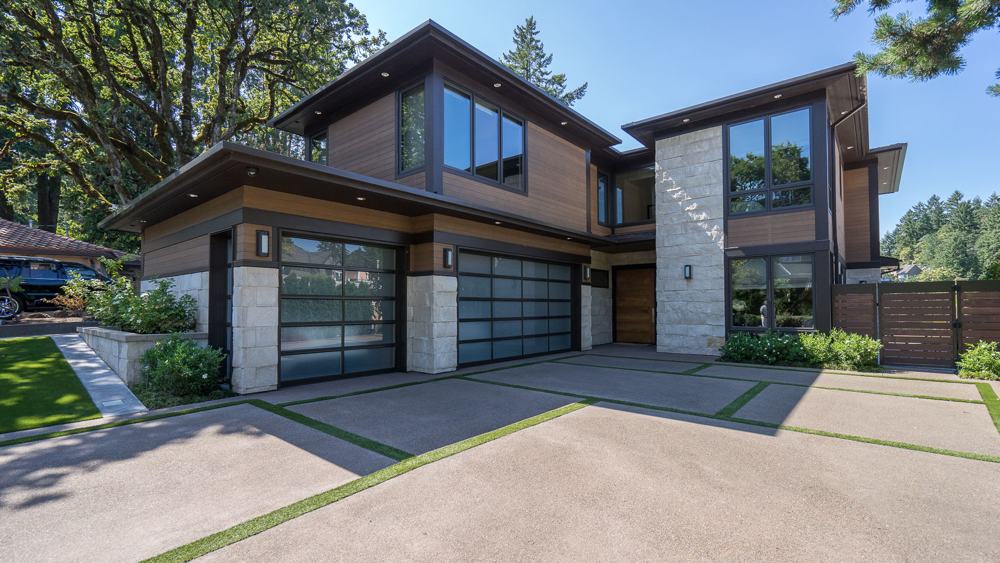 Sponsored Content
Not every home project requires—nor is engineered for—traditional, full-thickness building stone. An attractive alternative, which is growing exponentially in popularity, is natural stone thin veneer which is real building stone that has been mechanically cut to an average of 1" thick and weighs less than 15 pounds per square foot. Read on to learn more about the evolution, advantages and design potential of this versatile product.
Not Your Grandfather's Stone Veneer
Natural stone thin veneer has been around for centuries, however, its current form really took shape in the late 1990s. Initially, its range and appeal were limited due to proximity to the source, material handling challenges and restricted fabrication capabilities. Since then improved technology in cutting and stone processing equipment, better packaging, and advancements in transportation capabilities have expanded the possibilities.
Paradigm Shift
A transition toward more contemporary design or even the fusion of contemporary with traditional has been underway for several years. Over the last 18 months, or so, an even further swing to truly bespoke thin veneer products has occurred.
Larger scale sizing combined with longer, smoother lines and the ability to produce countless specialty textures are driving a custom thin veneer segment that is rapidly becoming the norm. While fads are temporary, and trends generally have a bit more staying power, what we're seeing now represents a paradigm shift in stone veneer.
Versatility Galore
With the flexibility of customized sizing, surfaces and finishes, natural stone thin veneer has evolved as a fitting complement to more traditional materials making it not only attractive for new construction but especially appealing for remodel projects and complete home makeovers where the existing structure or dated architecture impact the future design.
Financial Benefits
Due to its authentic look, lighter weight, and more economical construction and installation costs, natural stone thin veneer is an attractive alternative to full-thickness building stone. Individual pieces covering 6-8 square feet in stone as thin as ½" suggest the presence of massive, monolithic stone while enabling architecture and contractor teams to keep design, engineering, and construction costs in line through reduced weight and easier handling.
Endless Design Possibilities
Mountain home design is no longer synonymous with "Rustic Ski Lodge". A thoughtful melding of rustic, traditional, and contemporary design has evolved, resulting in modern, lived-in structures that are more organic in form and style and harmonious with their surroundings.
The ability to customize natural stone thin veneer's sizing and texture in a broadening array of natural colors enables the pairing of a wider variety of other finish materials that combine to create timeless style and homes that don't necessarily fit a "design period".
In addition, the option to utilize luxurious textures in colors ranging from warm to cool allows for the use of contemporary stone veneer as accent walls and focal points to provide areas of richness to some of today's more industrial inspired designs.
Phil Hill is Principal at Pacific Resource Brokers, a Bend, Oregon supplier of architectural, masonry and landscape stone products to home owners, contractors and commercial and residential developers across the country. Visit their website or call them at 541-389-2791.
Content for this article provided by Pacific Resource Brokers.