8 Questions to Ask to Design the Kitchen of Your Dreams
Asking the right questions is the best place to start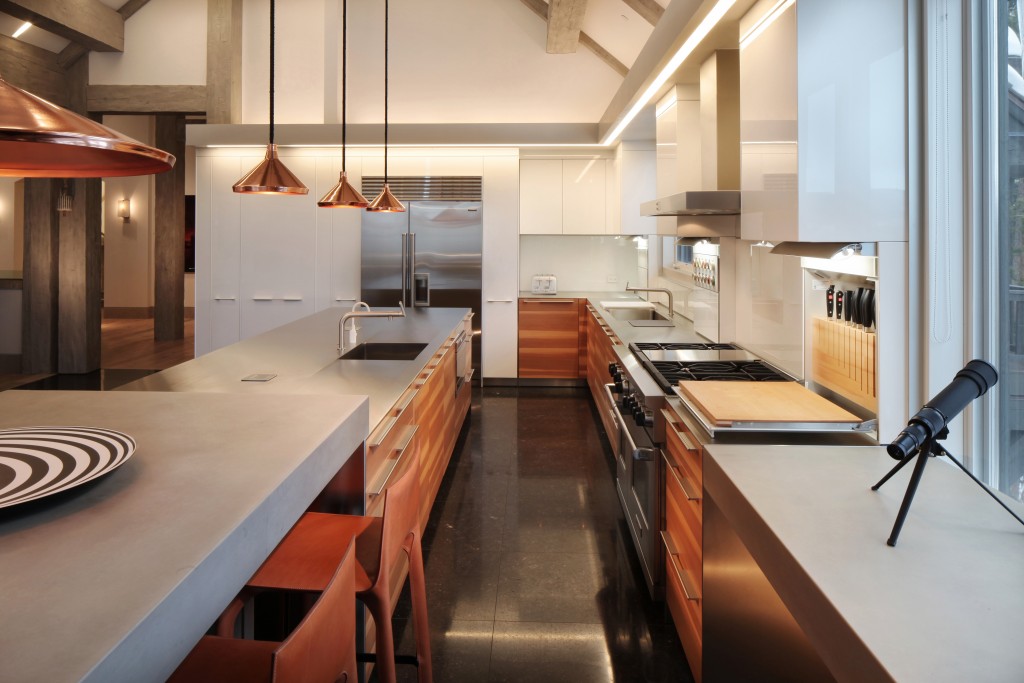 Designing the kitchen of your dreams can be a big job. You know you're ready for something new, but where to begin? To help you out, we've put together the eight most important questions to ask- whether you're remodeling or designing from scratch.
What do you like about your current kitchen? (And it's okay to say nothing!)
For the items that you currently like about your kitchen, we will recreate these in your dream kitchen. Do you like that you have a large window in the space already? Does your sink work well the way it is?
When we work with clients, we like to keep the function of things that already work well in the space while giving them a modern and updated look.
If you aren't remodeling and are starting completely new, think about kitchens you've had in the past and elements you may want to bring into the new design.
What drives you crazy about your kitchen?
Think about the things that are frustrating about your kitchen or the things that really annoy you day in and day out.
These are the things that we as designers will throw out the window with your new design and find new solutions for your new kitchen.
For me (Jed), one thing that really irked me about my old kitchen (and what drove me to update it) was that the counter and cabinets didn't go all the way to the end of one kitchen wall. It made the space look unfinished and as a designer, it made me feel unsettled in the space.
How do you use your kitchen right now and how do you want to use your new kitchen?
We suggest thinking about who uses your kitchen and what types of things you do in your kitchen.
Do you cook, bake, or mix cocktails? Do you like to host parties and bring in caterers for events? When using the kitchen, do multiple people cook at one time?
These answers will help determine where appliances need to be and if you need multiple workspaces. If hosting is your jam, you will want to consider a scullery for caterers to use while the party is happening.
Why do you want a new kitchen?
Have you become the main host for friends and family and your current kitchen just won't suffice for parties and gatherings? Do you want to be able to work in a peaceful, modern space that makes cooking more efficient? The why behind your design matters, and it will influence the design.
If you love hosting but your kitchen is small and poorly designed, expanding your kitchen will help you attain your goals for the new kitchen.
If you are putting too much work each day into meal prep and cooking because of an antiquated kitchen, a designer will help you think about ways to increase efficiency.
We cook and eat differently now than we did even 10-20 years ago, so an updated design will fit the needs (and wants) of today's modern kitchen.
How does the kitchen relate to the architecture that surrounds it?
Stand in the space, or for new builds, imagine yourself standing in the space.
Take a 360 look around and take a mental note of the other areas you can see from the kitchen. Then, picture the outside as well.
In Colorado, we often have beautiful outdoor spaces that can be tied into the kitchen space and help connect us with the outdoors. Do you already have beautiful views that we can highlight with cabinetry? Is there a gorgeous roofline that has been hidden by a dropped ceiling since the 80s? If you can see other rooms from the space, we will want to coordinate the colors and finishes to complement those rooms.
How do you want your kitchen to feel?
At bulthaup, many of our kitchen designs evoke calm and peaceful feelings.
The colors you choose, the layout, and the lighting can affect the emotions that are related to your kitchen.
Do you want your kitchen to make a dramatic statement in your home? Do you want it to be welcoming? Jot down a few words that describe how you want your kitchen to feel.
Here are some we hear when clients describe the kitchen they want to get you started: bright, stunning, sleek, impressive, warm, welcoming.
What type of colors and kitchen hardware are you drawn to?
The hardware is the jewelry of the kitchen that needs to invoke a personal and purposeful statement for your home, whether you choose stainless, aluminum, or no hardware at all in the space.
Think about colors you are generally drawn to which inspire you. These will help bring out the feel you want for the kitchen.
If you mentioned in the last question that you want a bright kitchen, use light colors, if you want a dramatic kitchen, think about using dark tones for the cabinets and contrasting hardware.
What will be your splurge?
For this to be your "dream kitchen" what are the things that will make it wow you every day? Do you love high-quality coffee? Maybe it would delight you to have a built-in coffee maker so that you can have barista-style coffee on a daily basis.
Have you been wanting that professional Wolf range for years? If so, it is time to get it! Decide which items you are willing to go above and beyond for, and then you can tone down some other areas that aren't as important to you.
Remember that designing a kitchen, especially your dream kitchen, takes time, and you shouldn't worry if some of these questions feel overwhelming at the start.
As you begin to think through some of these things, you may even ruminate on them over a week or two while you move around your kitchen and notice more about how you use it.
A professional designer, like the kitchen designers at bulthaup Denver-Aspen can help you with the rest of the questions that you don't have answers to right away.
Jed MacKenzie, CKD, and William Landeros, CKD are Senior Project Designers at bulthaup Denver Aspen. With showrooms in Denver and Aspen, bulthaup services all areas of the Rocky Mountain West and specializes in designing signature kitchens. View their profile or contact them at 303.777.5409.
Content for this article provided by bulthaup Denver Aspen.