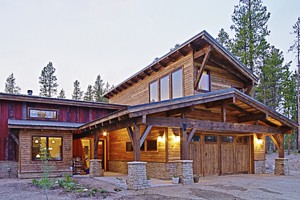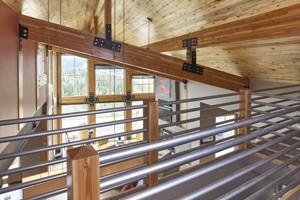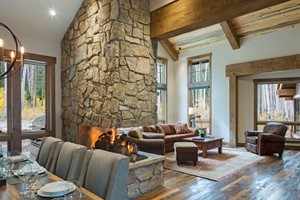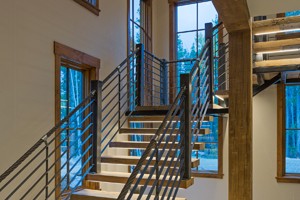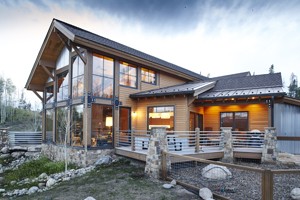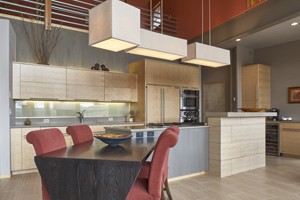 Fresh perspectives at Munn Architecture
The ever-changing scenery in the Rocky Mountains daily inspires the team of Munn Architecture, AIA, LLC, an innovative and energetic group in Granby, Colo., near Winter Park, serving anywhere top-quality, creative architecture is desired.
Unpredictable topography, thoughtful rooflines to accommodate heavy snow loads, materials already proven to endure the test of time and weather — these are among considerations of each mountain project, every one generated to be cutting edge, unassuming and sustainable.
The firm strives to push its bounds, investing in top-of-the-line 3-D rendering technology to share precisely with clients each project vision, not limiting itself to any one aesthetic. More clients are seeking a modern-contemporary take on the mountain residence or commercial building, and Munn Architecture's talented team of fresh-thinking designers is eager to jump in and out-perform client expectations, as well as the competition.
As an Olympic-caliber and World Champion athlete, Munn Architecture founder and Principal Architect Scott Munn crowned his successful rowing career representing the U.S. in Barcelona Spain, in 1992, followed by a World Championship medal in Tampere, Finland in 1995. With an international gold medal he'd coveted finally in his grasp, he then decided to turn energies toward architectural career endeavors, saying he'd "spent enough time sitting in a boat looking backwards."
After working at respected firms in both Vail, Colo., and in Granby, he started his company in 2007, and Munn's warm-hearted and positive demeanor, coupled with a genuine love of his craft, translates directly into client satisfaction time and again.
The firm was recently rated "Best Architect in Grand County" by the community in Sky-Hi News' 2016 "Best of Grand County" edition, and is listed among top architects in Mountain Living's January/February 2017 "Guide to the Best in the West." Munn Architecture also prides itself in garnering multiple "Best Service" awards on the popular home ideas and industry directory website "Houzz.com."
Always available to his clients and contractors, Munn invites project dreamers to meet the staff, watch a video and see finished projects at munnarch.com.