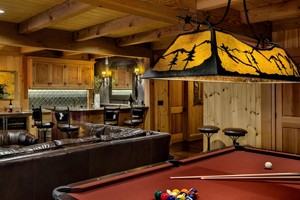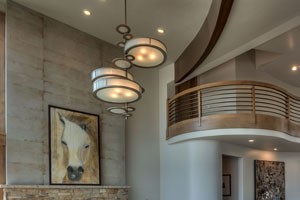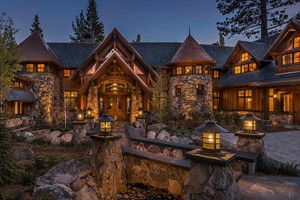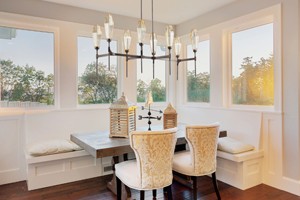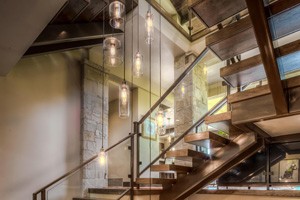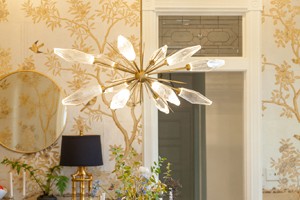 Hammerton started in 1995 with two young men in a garage. One of those men, Levi Wilson, grew up in his father's ornamental iron fabrication shop and had the art of metalwork in his blood. Hammerton quickly gained a national reputation for creating distinctive, superior quality fixtures that were beautifully crafted, perfectly proportioned and exquisitely detailed to each customer's unique specifications. Wilson's obsession with uncompromising aesthetic and functional design, perfect scale and his '10-inch rule' – requiring each fixture to withstand a discerning eye from less than a foot away — were the guiding principles that fueled the company's growth.
Hammerton encompasses two brands: Hammerton and Hammerton Studio. Under the Hammerton brand, the company produces highly customizable, made-to order products in a wide range of styles that is sold primarily through design professionals for luxury residential, hospitality and commercial clients. Under the Hammerton Studio brand, the company offers a more accessibly priced, quick-ship line of transitional and contemporary products sold primarily through lighting showrooms. Both brands showcase the company's artisan heritage and craft-based expertise in steel, mesh, aluminum, blown and kiln-fired glass, and more.
With these two brands, the company is best known for its world class capabilities in custom design, engineering and fabrication. One of the first lighting companies to combine old-world artisan techniques with modern design and manufacturing, Hammerton routinely makes significant investments in technology, lean production and process innovation in order to deliver one of the finest custom decorative lighting solutions available in the U.S. today.
Hammerton: www.hammerton.com
Hammerton Studio: www.hammertonstudio.com