A Mountain Living Margarita
A mixologist crafts this Above the Clouds Margarita and Apple Spiced Chutney just for our readers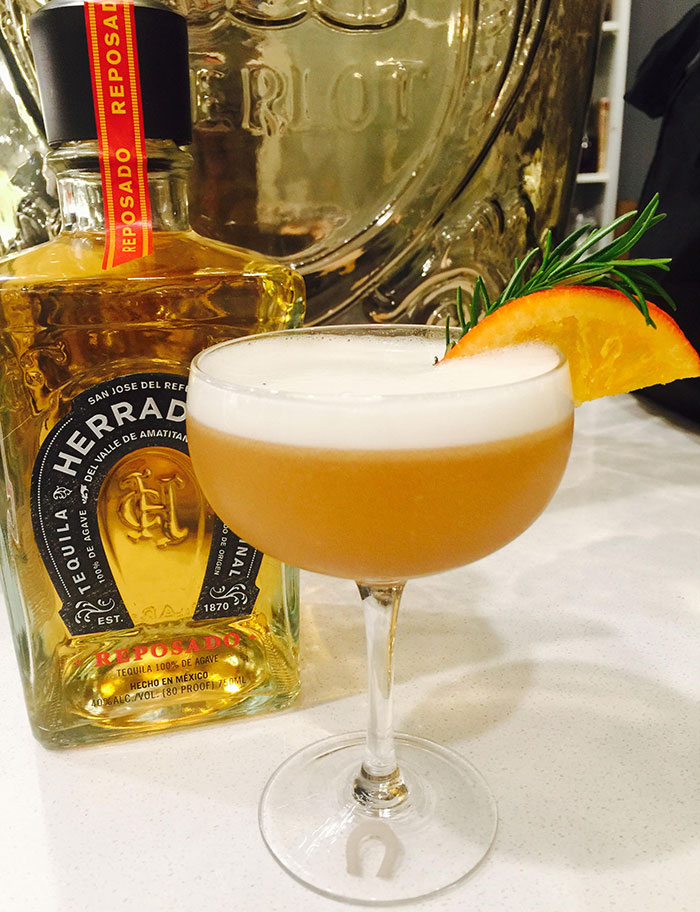 As a certified mixologist and national ambassador for Tequila Herradura, Kevin Alejandro Vanegas has traveled extensively worldwide, educating audiences about the history, crafting process, and versatility of tequila.
This recipe, Above the Clouds Margarita—crafted exclusively for Mountain Living—was inspired by his latest travels to Denver and Lake Tahoe. The recipe features seasonal fruits found in the area, including apples and apricots. The egg whites used in the cocktail are inspired by the region's snowcapped mountains perched above the clouds.
The great thing about this mountain Margarita recipe is that it can be enjoyed both warm and chilled—the perfect fit for a breezy summer day in Tahoe on the porch, or a chilly winter evening in Denver by the fire.
ABOVE THE CLOUDS MARGARITA
Ingredients:
2 oz Herradura Reposado
1 oz Homemade Spiced Apple Chutney (recipe below)
1/2 oz Apricot French Liqueur
1/2 oz Fresh Lime Juice
3/4 oz Agave Nectar   1/2 oz Egg Whites
Garnished with dried orange, and rosemary.
Preparations:
In a shaker, combine all of the ingredients without ice and dry shake to agitate the egg whites for a bold foam layer. Followed by a wet shake, add ice and double-strain into a coupe glass. Garnish and Enjoy!
For a warmer recipe you can heat all the ingredients without egg whites, and serve in a tea cup for a warm alternative. Garnish with cinnamon stick.
APPLE SPICED CHUTNEY
Ingredients:
2 Sliced Apples
5 Jalapeño Slices
1/2 cup of Brown sugar
Small cup of diced pineapples chunks
Tablespoon of cinnamon
Tablespoon of nutmeg
1/2 cup of water
Preparations:
Simmer all the ingredients in a sauce pan over low heat until all of the ingredients are soften and have combined into a thick liquid.
In a blender, combine all ingredients and blend until thick. Save for later use. This spiced apple chutney can be used for all sorts of fun dishes, including craft cocktails as well as a sauce on top of ice cream, toast and pancakes.
SaveSave